Lakefront Communities with Homes Under $250,000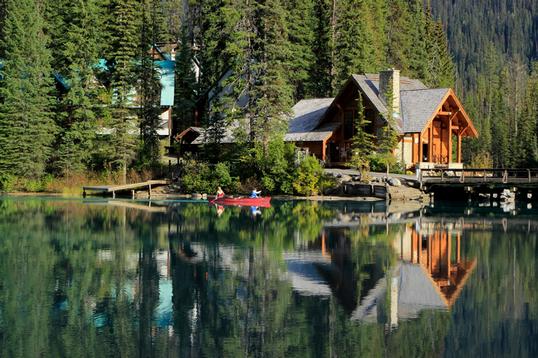 The privacy. The relaxation. The wildlife and natural beauty. The community atmosphere. And of course the entertainment and fun!
All just another fine day of living on the shores of a lakefront community. But, for retirees or families who yearn for living on the water, it's got to be super expensive to get your dream lakefront home, right?
Not necessarily! Here's your proof...seven shimmering affordable lakefront home communities, all featuring houses you can buy for $250,000 or less.
Eastman- Grantham, NH
Eastman is a thriving four-season community that offers affordable lakefront property as single-family homes, condominiums, and undeveloped real estate in the scenic Dartmouth-Lake Sunapee region of west-central New Hampshire. Eastman encompasses more than 3,700 acres of environmentally protected woodlands with nature trails, an 18-hole championship golf course, a full-service community recreation center, and a sparkling 345-acre lake with boat docks and six private beaches.
Keowee Key- Salem, SC
Nestled in the foothills of the Blue Ridge Mountains and surrounded by the pristine waters of Lake Keowee, this lakefront community offers a wide variety of home styles and price points. Whether seeking retirement or to raise a family, active adults settle in here for golf, tennis, swimming, boating, pickleball, and more. One-third of the custom-built homes in Keowee Key sit right on the lake, and almost all of the affordable lakefront homes have their own private docks. Residents also enjoy five community dock locations with 324 boat slips, pontoon and kayak rentals, and a supply store.
Savannah Lakes Village- McCormick, SC
With 25 miles of unspoiled shoreline offered by Lake Thurmond, Savannah Lakes Village is an ideal lakefront destination. The 4,000 acre member-owned community borders the pristine 70,000 acre Lake Thurmond, 63,368 acres of preserved state park and national forest land, and the Little River Blueway Outdoor Adventure Region. Savannah Lakes provides a vibrant and affordable lakefront lifestyle with an exciting mix of recreational and social events, two 18-hole lakefront golf clubs, clubhouses, and a cultural center featuring tennis and indoor/outdoor pools.
Wyboo Plantation- Manning, SC
Yet another lakefront home community in South Carolina, Wyboo Plantation is a great setting for both 55+ active adult retirees and families. Here you'll find a variety of lakefront homes ranging from low-maintenance patio homes to estate-sized manors. Situated on Lake Marion and housing three interior lakes, residents revel in navigable waters all the way to Charleston, SC, and the Intracoastal Waterway, and easy access to world-class fishing, power and sail boating, and water sports of all kinds.
Fairfield Glade- Crossville, TN
Named one of the 50 Best Master-Planned Communities by Where to Retire magazine, this popular Tennessee lakefront community offers real estate buyers an appealing selection of homes and townhomes starting at just $70,000. With low taxes and low association dues, tranquil rural surroundings, and an impressive array of established resort-style amenities, Fairfield Glade is an excellent choice for those looking to live on the water without the high price tag. Along with 11 spring-fed lakes and marina facilities for boating and fishing, you'll also enjoy indoor and outdoor swimming pools, tennis, an equestrian center, and five championship golf courses!
Waterford of the Carolinas- Wilmington, NC
Water takes center stage at this North Carolina gated community, where almost every homesite is a lakefront home. Covering 17 miles of shoreline, Waterford of the Carolinas is a unique lakefront community with creeks and finger-lakes that sprout in every direction. Outdoor fun is in abundance with canoeing, fishing, swimming, and tennis. Home-buyers have many choices, whether it be to design a custom home or relax in a single-level patio home with low maintenance—all starting under $240,000. Year-round mild temperatures and low taxes make living at Waterford of the Carolinas an excellent choice.