Downsizing for Seniors: Tips for Moving Into a Smaller Home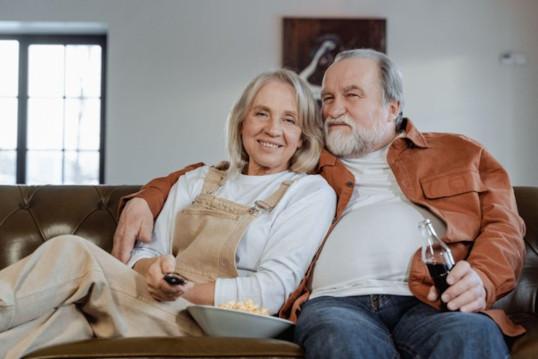 Have you been thinking about selling your home and moving into a smaller space? Downsizing is a common move for seniors who don't want to spend their retirements cleaning and maintaining a larger home than they require – not to mention a great way to save money! The downsizing process can be challenging, though, especially if you've been living in the same home and collecting belongings for decades. Start planning this big move as early as possible using these tips so you can keep your stress to a minimum!
Research Your Real Estate Market
Start by researching the real estate market where you're hoping to purchase a home. This will give you an idea of home sale prices in the area. Smaller homes tend to cost less, but if you're moving from an area with a low cost of living to a region with a hot real estate market, you might wind up paying more to downsize. This is why it's important to do your research!
Make a Plan to Sell Your Business
If you're fresh out of retirement, you may have some business affairs to get in order. Do you run your own business? Consider selling your business before moving. This will give you the freedom to move wherever you want in retirement without worrying about managing a long-distance business. Before selling your business, be sure to get a professional business valuation. A professional will be able to offer an objective perspective on your business value, including your business assets, real estate, and inventory.
Choose Your Location Carefully
Where do you want to live in retirement? If you're not sure, consider taking a few years to travel around and test out different regions. You can rent in the meantime and buy a home later down the line when you know where you want to live long-term. It's important to experience a region during all four seasons to ensure you really like it there. After all, this is your retirement! Take advantage of your newfound freedom to explore this incredible country.
Look for a Home to Accommodate Aging in Place
If you plan on aging in place like the vast majority of seniors, make sure your new home will adequately accommodate your changing needs. Downsizing is already a good move for this purpose. Living in a smaller, single-story home will reduce the demands on your mobility. A smaller home will also be easier to clean and maintain. When you're looking for homes, keep an eye out for other features that will make your life easier down the line. For example, 2020Spaces.com recommends open floor plans, large windows, no-step entries, and wide doorways.
Start Sorting Early
You'll need to say goodbye to some of your possessions if you're going to squeeze your life into a smaller home. Start sorting through your things early to make the process easier on yourself. Come up with a plan to organize your decluttering process into small, manageable chunks. For example, you could go room by room, breaking up each room into smaller segments. Or, you could sort through your house one category at a time, tackling clothing one weekend and paperwork another. Do what makes the most sense to you!
Get Your Documents in Order
Digitizing your documents when downsizing can save physical storage space, improve organization and accessibility, and facilitate secure electronic sharing, making it easier to transition to a smaller living or workspace. After scanning your documents, going with a PDF file combiner is ideal if you want to keep all your documents in one file.
Embrace a Fresh Start
Be prepared for a bit of an adjustment period after moving into a smaller home. Dealing with the loss of space is one of the hardest parts of downsizing. Try to embrace this change as a fresh start! Having less space inside your home – as well as fewer possessions – will encourage you to spend more time outside, make memories with loved ones, and engage in activities that bring you real joy.
Downsizing can feel like an overwhelming project. Give yourself plenty of time to prepare so you can stay organized and make effective decisions, especially if you'll be selling your business. Consider where you want to live, research the real estate market, digitize your documents, and start looking for a home that will fit you perfectly!
PCR features several communities with smaller cottage homes for downsizing seniors. But whatever type of lifestyle you want to live, we can match you with the perfect community.