5 Community Amenities that Increase Your Home Value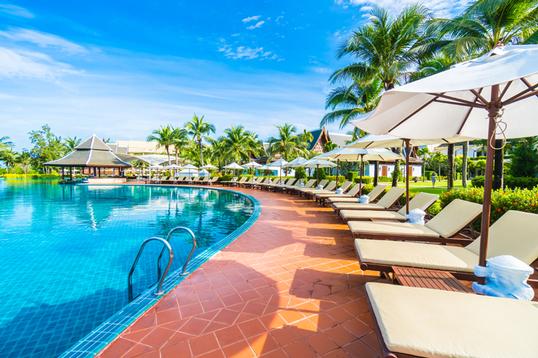 Curb appeal. Kitchen upgrades. Energy efficiency. Location, location, location.
There are some tried-and-true factors that every expert recommends considering if you're looking to increase the value of your home.
But what about homes specifically located in communities? Most of those properties will check all of the above boxes and more. We're talking about beautiful, upgraded homes on well-maintained lots, often in sought-after areas.
Beyond the obvious and past what you'll already get when buying into most lifestyle communities, there are a few key things to look for when it comes to community amenities that increase your home value. Here are the top 5:
1. Walking Trails
Access to community-specific walking trails is a major bonus for active adults. Often, community members enjoy unfettered and exclusive access to their own trail systems that offer more peace and privacy with less crowds. Even better to increase your home value when the trail systems take you out of the community and you still find yourself within walking distance to schools, parks, stores, and restaurants. Redfin recently reported that homes located within walking distance of such conveniences sell for an average of 23.5% more than car-dependant properties.
2. Dog Parks
High on many buyers' lists of community amenities that increase value are homes in neighborhoods with parks and open space. And we already touched on walking trails. What do all of these things accommodate and make super convenient? Being a dog owner! Top all that off by adding a dog park, and prospective homebuyers are usually willing to spend more to live in communities that offer them.
3. Health and Wellness
Perhaps no set of community amenities will add more value to your home than those revolving around health and athletics—especially in active adult communities. Some of the resort-style amenities to look for include: golf courses, fitness centers, pools, spa facilities, yoga/pilates room, tennis courts, pickleball courts, equestrian facilities, boating and water activities, skiing, and walking/hiking/biking trails.
4. Community Activities
A majority of those looking to buy a home in a community do it for, well, the community. Certainly those who prefer a 55+ community, it's all about the camaraderie—living amongst like-minded peers of a similar generation with similar interests. Clubs and get-togethers for a variety of hobbies, regular organized community gatherings, and an overall pride of ownership all bring residents together in ways you don't always find in regular residential neighborhoods. It's the strong sense of togetherness in these communities, often fostered by official committees and event planners, that provides increased desirability to live there, hence driving up home prices.
5. Easy Access to Nearby Essentials
Location is key to an active adult lifestyle, and it's a big part of what increases a community's home prices. Communities that provide quick access to daily conveniences, with locations near shopping centers, medical centers, restaurants, cultural attractions, airports, and metropolitan areas increase the quality of life outside the community and play a big role in value. Convenient access to essential services and shopping are even factors home appraisers consider when evaluating property values.
PCR gives you a comprehensive look at hundreds of communities across the country that offer all of these valuable amenities, and so much more. Start your search today!