Best Golf Equipment for Seniors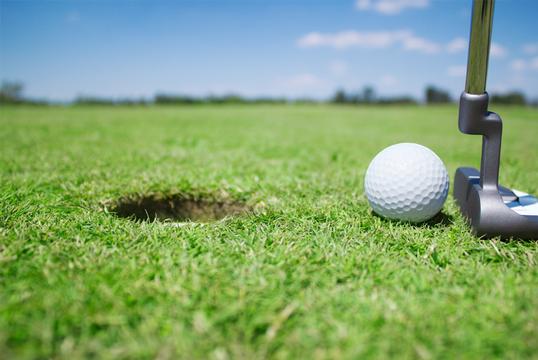 Whether you're currently searching for a golf retirement community, already settled into one, or are just a 55+ active adult who loves to hit the links and live the clubhouse lifestyle, we're here to share some tips for senior golfers that will help maximize your game.
There's no way around it, with age comes certain physical limitations. Our bodies aren't what they used to be, and despite our best efforts to live healthy and stay in shape, playing a round of golf takes more of a toll on us at 65 than it did at 35. So for those whose strength, swing speed, and accuracy may have diminished a bit, but love of the game remains as strong as ever, here are some specially-designed golf clubs for seniors (and other equipment) that can invigorate your ability on the links.
Best Golf Club Sets For Seniors
Senior Majek Golf All Hybrid Complete Full Set
As one Amazon reviewer says of this senior golf club set from Majek, "the grips are easy to grasp and hold, the senior flex graphite shafts are a relief to my arms, and the hybrid heads great for making a good golf shot." What more could you want when considering the best golf club sets for senior golfers? Large sweet spots and weight and cavity of the heads improve accuracy and distance, even with reduced club head speed. While some seasoned golfers may be hesitant to make the switch to an all-hybrid set, the ease and comfort of playing with this set is a welcome change to aging bodies.
Wilson Unisex Profile XD Golf Complete Set Senior
This set for senior golfers combines comfort and efficiency with distance and control. Lightweight with special shafts for seniors, you'll be hard pressed to find a more forgiving set of clubs that provides more length with less effort. The set includes a driver, fairway wood, irons 5-SW, hybrid, putter, headcovers, and a bag. But not just any bag. This one includes an extremely lightweight and ergonomic stand bag—great for easy access and storage. With a solid 4 out of 5 online rating, seniors of all skill levels see an improvement in distance, carry, and trajectory with this moderately-priced set.
Adams Speedline Plus
The Speedline Plus set from Adams Golf is among the best golf sets for older golfers primarily because the collection of clubs are engineered for maximum speed and distance. Considered by many to be one of the best drivers for senior golfers, the Adams driver boasts a large sweet spot and aerodynamic design that reduces drag during your swing. The set includes driver, 3 wood, 5 wood, 4&5 hybrids, full iron set, Tom Watson RC14 Sand Wedge, putter, head covers, and a stylish bag. This senior golf set is a smart choice if you're looking for more distance, ball speed, and easy playability throughout the bag.
Callaway Strata Ultimate Complete Set
The Callaway Strata Ultimate Complete Set is an ideal option if you're looking to balance quality and price. The clubs are extremely well-crafted and extra forgiving, making them perfect for senior golfers. If you've lost some speed and precision on your swing, you can still expect a decent performance. Large club faces, low-back center of gravity, and balanced overall weight make sure even off-center ball strikes often find their way on the fairways and greens.
Bonus Pro Tip: Best Golf Tees For Seniors
We'll just come out and say it—the older we get, the more we dread bending over. Nothing like cranking a 200+ yard drive down the middle of the fairway, admiring it for a few seconds...then ugh, now to pick up the golf tee. For seniors, using the right golf tee can make all the difference. And when it comes to senior golf tees, there's none better than The Goose Tee. It's extremely durable, available in multiple sizes, adds stability if you're a little unsteady, and you guessed it...easy to pick up without bending over.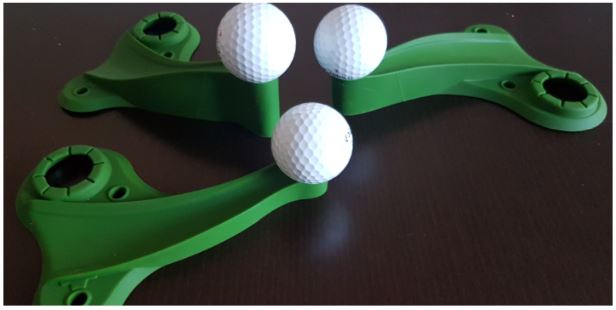 Golf may get a little harder the older we get, but it can still be fun and satisfying. We hope these recommendations and tips for senior golfers will help you hone your short game, extend your drives, and provide you rewarding rounds of golf for years to come.