5 Questions to Ask Before Joining a Country Club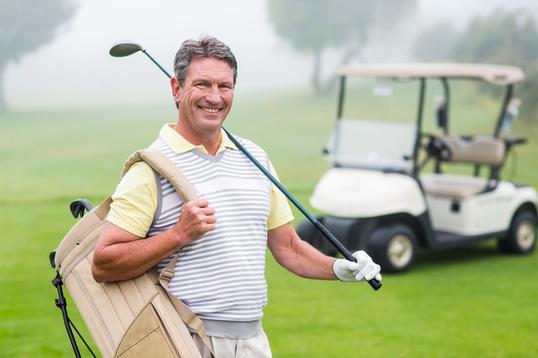 You'll take the obligatory tour. You'll hear all the talking points from the membership director. You'll play a round or two to get a feel for the course. But to really determine which club is the best fit, here are some fundamental questions you should ask before joining a country club.
1. What Type of Country Club Membership is It?
Your first order of business when deciphering how country clubs work, is to find out what type of membership(s) they offer. For starters, is it an equity or non-equity golf club membership? In other words, do the members own and run the club or is it corporate owned? Whether the club is private or semi-private can also change the "feel" of the club as well as amenities offered to member types. As a rule, most country clubs offer a membership structure for individuals, families, social, out-of-state, and corporate.
2. What's the Breakdown of All Country Club Costs?
When considering how to choose a country club to join, you should know exactly what kind of financial investment you're looking at. With most country club membership costs come initiation fees and annual dues. Asking what those are is a no-brainer, but don't forget to see if they have food and beverage minimums (often between $50-$150/month) and other miscellaneous fees like locker rental, club storage, driving range, etc. It's no fun at all to settle into your new club only to find out peak playing hours require you use (and pay for) a cart or caddie. Learning how often member dues tend to increase is also a good idea before making a final decision.
3. What Are the Staff/Members Like?
One of the often overlooked tips for joining a country club is talking to and getting to know current members. Watching and interacting with staff is easy, and let's face it, they aim to please prospective members. Go deeper with your investigating—most members have no problem answering polite questions about their overall satisfaction, what they like/dislike, their take on the facilities, and even shed light on any hidden rules or policies. Also observe the average age and demeanor of members. Are they old-school traditional, or a little younger and more progressive? It all depends on your preference, but you can learn a lot about the vibe and culture of those you may soon be spending a lot of time with.
4. Do They Require Tee Times?
Among the biggest advantages to country club membership is being able to play whenever you want, right? Not so fast. Some of the busier clubs require tee times nearly every day, while others have restricted tee times for new members on certain days. On the flip side, other country club courses never get too busy, so unannounced walk-ons are the norm. In some cases you can even head straight to an unoccupied hole for a mini-round. Bottom line: ask about the country club's policy for tee times.
5. Is it Kid- and Guest-Friendly?
Maybe you skew a little younger among active adults and are moving to a golf community with your family and children. Or you could be a retiree who would love if your grandkids could visit (and play a round) on occasion. As mentioned above in #1, you may find a club that offers family memberships, in which case the club's course and amenities are open to the entire brood. Club policies do vary, though, some with limits and restrictions on access for junior golfers. As far as guests, most clubs encourage them—for a fee—so be sure to ask how much, when they can play, and how often they can join you.
Now you're in the know and prepped with all the essential questions to ask before joining a country club. So whenever you're ready to begin your search to find the perfect golf community that meets all your criteria, consider PCR your teeing ground.