5 Reasons to Retire in Arizona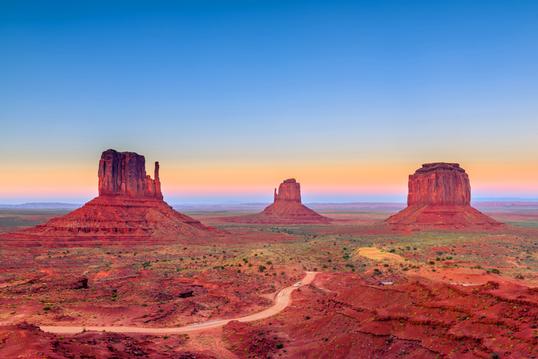 Diverse culture. Phenomenal climate and landscape. Some of the nation's best golf. And a large statewide population over the age of 65. As far as ideal places to retire, somewhere that checks all of those boxes sounds pretty great, doesn't it? Well, it's all there for you (and much more!) in The Grand Canyon State. It's not hard to see why it's such a desirable haven for those looking to optimize their golden years—so let's take a look at the top 5 reasons to retire in Arizona.
1. Tax-Friendly
Tax breaks always top the list of considerations for retirees choosing a destination, and Arizona offers plenty of them. Social Security is not taxed, property taxes are considerably lower than the national average, and public pensions qualify for a deduction. Private pensions, though, are fully taxed. In addition, there is also no gift, state, or inheritance tax, and the rates are low on other taxable income—around 2.59% on your first $26,500 of taxable income up to 4.5% on income above $159,001.
2. Wonderful Weather
With more than 300 days of sunshine every year, Arizona in the winter and spring truly offers one of the most pleasant climates in the country. In the summertime, well, "it's a dry heat." And let's be honest, without humidity, even temperatures over 100 degrees can be relatively tolerable. The southern part of the state has less than 3 inches of precipitation each year, and further north in towns like Flagstaff and Prescott you'll find cooler temps. The best part? A climate with high heat and low humidity is said to play a role in helping alleviate both allergies and arthritis.
3. Healthy Living and Top-Notch Healthcare
Home to the Mayo Clinic and nationally-ranked hospital system, Banner Health, Arizona's healthcare is second to none—in large part because of its large population of senior citizens (over 17% of Ariona's population is 65+). And while the excellent healthcare system offers peace of mind, the state's climate and landscape provide retirees plenty of options to get active and stay in tip-top shape, year round. From skiing in Flagstaff to rock climbing to fishing and kayaking in the Colorado River to National Parks and the seemingly endless statewide hiking trails, there's an abundance of adventurous outdoor activities to enjoy.
4. World-Class Golf
Ranked the #2 state for "golfiness" by Golf.com (behind only Florida), there is no question that golf is a huge factor in luring retirees to Arizona. We talked about the weather, which makes for perfect golf conditions October-April, and it's one of the few states where year-round golf is available and enjoyable. With more than 70 ranked public courses and 420+ total throughout the state, Arizona golf communities are paradise for retirees.
5. Low Maintenance
In most of Arizona's retirement hot spots, you can ditch the snow shovel, leaf blower, and even the lawn mower. You'll be in the desert after all, where drastic seasonal weather swings, falling foliage, and green grass are traded for minimum-effort xeriscapes, and colorful native plants that thrive in dry climates. In retirement, most prefer to keep their chores and property upkeep to a minimum, and Arizona is the perfect place to simply relax and enjoy the finer things in life.
Considering retiring in Arizona? Let PCR help kick-start your research with this diverse selection of Arizona active adult lifestyle communities from Scottsdale to Peoria to the San Tan Valley, and more!