This Community Developer section provides information about the organizations and people behind the development of many of the top planned residential communities in the country. When you click on a community real estate developer's name, it brings you to a page that shows you other real estate communities this particular developer has built.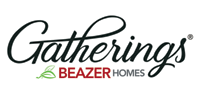 Beazer Homes Gatherings® by Beazer Homes are new and emerging 55+ active adult condominium communities that provide the extra security and carefree lifestyle you deserve.
---

CC Homes CC Homes— a Codina-Carr Company, was founded on the principle of providing families with high-quality new homes at an affordable price.
---

Christopher Companies Christopher Companies was founded in 1974 as a design-conscious builder/developer with operations in Northern Virginia and the Tidewater area of Virginia. Since then, Christopher Companies has fulfilled the dreams of over 5,000 satisfied homeowners throughout Northern Virginia, Charlottesville and Sussex County in Delaware.
---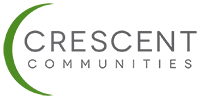 Crescent Communities Since 1969, Crescent Communities has developed a wide range of successful planned communities in the growing real estate markets of the Southeast and Southwest, including golf course, mountain, lake and urban communities in six states.
---

DI Development Company The DI Development Company is a Charleston, S.C.-based management and development services provider for master planned communities.
---

GL Homes Since 1976, GL Homes has grown from a small, local builder to one of the nation's largest. For four decades, GL Homes has created exceptional communities and built quality residences in Florida's most desirable locations.
---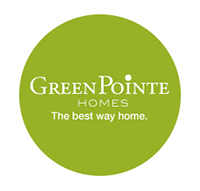 GreenPointe Homes Since 2009, GreenPointe Homes has worked to become a company that approaches homebuilding in a more thoughtful way - one that includes floorplans designed for maximum flexibility and allows you to make the right, relevant choices about your new home to provide the best overall value and to fit both your budget and your lifestyle.
---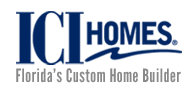 ICI Homes ICI Homes continues to innovate and build on its solid foundation. With in-house plan development, professional design services and a deeply experienced team of land developers, builders, craftsmen, and customer service professionals, ICI Homes offers its' customers convenience, superb value and most importantly, peace of mind and confidence that the job will be done right.
---

K. Hovnanian® Homes K. Hovnanian® Homes is a nationally recognized homebuilder that has been committed to excellence since 1959. At K. Hovnanian® we know that your home is the foundation for your family's lifestyle, and we honor that sentiment by making sure your new home meets your every desire.
---

Kolter Homes Kolter Homes brings more than a decade of experience in Florida homebuilding to each of its neighborhoods in South Florida, the Treasure Coast and the Orlando area.
---

Lennar Building on more than half a century of home-building expertise, Lennar delivers quality homes that cater to a wide range of generations and lifestyles, including urban, golf course, active adult and suburban communities in 17 states.
---

LStar Ventures LStar Ventures is a privately-held real estate investment firm based in Raleigh, North Carolina. Founded in late 2007 during the initial phase of the most recent real estate crisis, LStar was created to respond to the investment opportunities created by the real estate market downturn.
---

Minto Minto Communities USA, based in Florida since 1978, has represented integrity, financial strength and enduring value to homeowners for over 40 years.
---

Neal Communities One of the largest privately owned building and development companies in Southwest Florida, Neal Communities has been creating award-winning lifestyle communities that exist in harmony with the Florida environment for more than 36 years.
---

Newland Communities The San Diego-based real estate developer offers an extensive selection of residential properties coast to coast, currently encompassing more than 40 communities in 14 states with a wide range of home styles and designs.
---

PulteGroup PulteGroup is the nation's sole multi-brand homebuilding company capable of serving homeowners during all phases of life through three distinct brands, which include Centex for first-time homebuyers; Pulte Homes for consumers in the move-up market; and Del Webb for active adults age 55 and better.
---

Shea Homes ® Shea Homes ® Active Lifestyle/Trilogy communities are high-end retirement resort communities offering a new choice in living to those looking for an exciting lifestyle that revolves around wellness, exploration, continued learning and close personal connections.
---

Taylor Morrison Taylor Morrison, Inc., is one of the top home builders in North America, building a wide range of products for discerning home buyers across the country.
---

Traditions of America For more than 20 years, Traditions of America has focused on delighting active, 55 and over homebuyers. Their commitment to customers has led Traditions of America to become the leading developer of retirement communities in Pennsylvania (PA), New Jersey (NJ) and Delaware (DE).
---

Waterfront Group The Waterfront Group has more than 20 years of experience in premier land acquisition, development, sales and closings. They are committed to the highest standards of quality in development, as well as preserving the natural beauty of the land.
---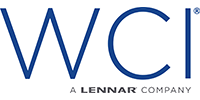 WCI Communities WCI Communities creates amenity-rich, master-planned lifestyle communities, catering to primary, retirement and second-home buyers. The company offers traditional single and multifamily home choices with prices from the mid-$100,000s to just under $1 million.
---