The Community Developer and Home Builder section provides information about the organizations and people behind the development and construction of many of the top planned residential communities in the country. When you click on a community real estate developer or home bulider's name, it brings you to a page that shows you other real estate communities for this particular developer or home bulder.

For more than 100 years, Barron Collier Companies has been shaping the development of Southwest Florida through responsible stewardship of its extensive land holdings.
---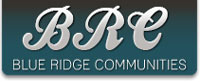 Blue Ridge Communities was formed by a group of experts on the mountains of North Carolina to guide potential buyers through the process of analyzing the various areas in the NC Mountain region and help assist in locating a community that best fits a buyers needs.
---

IN EVERYTHING WE DO, WE HAVE YOUR FAMILY IN MIND. New home builder in Meridian ID, Brighton Homes, was Organized in 1994. Brighton's portfolio of residential communities and commercial properties are recognized among the finest in the region. For more than 50 years, we've focused our energies on one thing: creating places of lasting value for our community. Every place we create is thoroughly planned and executed with our community in mind – a place to call your own. Places of comfort with family; Places of pursuit with colleagues; Places of gathering with community; Places of lasting value.
---

At Brookfield Residential, we understand how families live today. It's why we build our communities near great schools and amenities and also why our homes feature innovative, stylish, and current designs. It's also why we offer homes with superior efficiency, lowering bills, helping to make a healthier environment for everybody.
---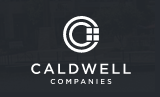 Our communities are centered around creating unique, extraordinary places where lives are enriched and memories are made.
---

Christopher Companies was founded in 1974 as a design-conscious builder/developer with operations in Northern Virginia and the Tidewater area of Virginia. Since then, Christopher Companies has fulfilled the dreams of over 5,000 satisfied homeowners throughout Northern Virginia, Charlottesville and Sussex County in Delaware.
---

The Colen Built legacy has over 70 years of experience in building quality homes in exceptional communities. Our debt-free, family-owned company has built homes in Florida for people of all ages. Colen Built is the oldest, privately owned developer in the state of Florida.
---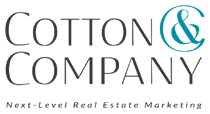 Real Estate Development Marketing and Advertising Experts: Development Consulting, Lifestyle Branding, Social Media, Website Development, Lead Generation and Sales Management.
---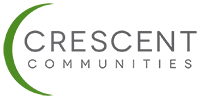 Since 1969, Crescent Communities has developed a wide range of successful planned communities in the growing real estate markets of the Southeast and Southwest, including golf course, mountain, lake and urban communities in six states.
---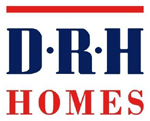 In 1978, Donald R. Horton had a vision of livable and affordable new homes built with unmatched efficiencies and uncompromising quality. Of family traditions passed on to new generations. Of a business that would grow by making customers' dreams a reality.
---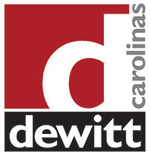 Founded in 1997 and based in Raleigh, NC, Dewitt Carolinas engages in acquiring, developing, and managing properties and land throughout the Carolinas.
---

Our role as a management and development services provider for master planned communities extends beyond the building of infrastructure, residential and commercial product and amenities. It is the creation of a true and lasting sense of place that yields the greatest dividends for the stakeholders in the communities we help develop. This is always our ultimate goal.
---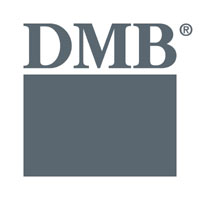 Every development we build requires countless decisions. Each decision has to respect nature, the land and the local community. Above all, it has to consider the happiness of the people who call our communities home.
---

Freehold Communities® is the nation's most vibrant and forward-looking developer of masterplanned communities. With offices in Massachusetts, Texas, Tennessee, North Carolina, Florida, and California, Freehold creates the places where people want to live, today and tomorrow.
---

Since 1976, GL Homes has grown from a small, local builder to one of the nation's largest. For four decades, GL Homes has created exceptional communities and built quality residences in Florida's most desirable locations.
---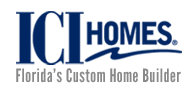 ICI Homes continues to innovate and build on its solid foundation. With in-house plan development, professional design services and a deeply experienced team of land developers, builders, craftsmen, and customer service professionals, ICI Homes offers its' customers convenience, superb value and most importantly, peace of mind and confidence that the job will be done right.
---

K. Hovnanian® Homes is a nationally recognized homebuilder that has been committed to excellence since 1959. At K. Hovnanian® we know that your home is the foundation for your family's lifestyle, and we honor that sentiment by making sure your new home meets your every desire.
---

At Kitson & Partners, we are committed to implementing initiatives that celebrate Florida's unique natural and human resources. With every project, we take a collaborative team approach, analyzing the existing landscape and developing innovative designs and plans, managing every detail to ensure an exemplary product that encompasses enduring positive influence on our communities, responsible stewardship of the land, and minimizes environmental impacts.
---

Kolter Homes brings more than a decade of experience in homebuilding to each of its communities in Florida, Georgia, North Carolina and South Carolina.
---

Building on more than half a century of home-building expertise, Lennar delivers quality homes that cater to a wide range of generations and lifestyles, including urban, golf course, active adult and suburban communities in 17 states.
---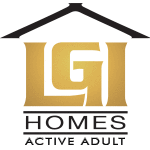 Our outstanding customer service is what sets us apart along with the unmatched quality of our homes. Thoughtfully designed floor plans include all of the details that are important to your family. This attention to customer needs, along with our consistent individualized service, has proven so popular that from our humble beginnings in markets throughout Texas, we've now been able to expand our success across the United States.
---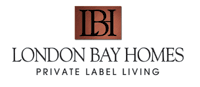 Since 1990, London Bay Homes has designed and built many of Southwest Florida's finest luxury homes. But what sets us apart is more than our exquisite designs. It's our singular commitment to ensuring each new home is a perfect reflection of our clients' distinctive tastes and individual personalities.
---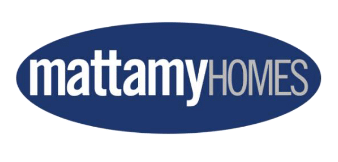 At Mattamy, we're passionate about creating and promoting a diverse and inclusive environment where everyone can do their best work. Diversity and inclusion are important aspects of the work we do to support our homebuyers, colleagues and communities. From how we build our teams to cultivating our leaders, we're on a journey toward creating a welcoming, barrier-free culture for everyone.
---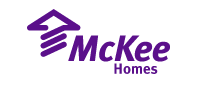 McKee Homes is a family owned business that believes in the power of doing the right thing for its customers, trade partners, employees and community. That's why we're involved in several different local and national charities.
---

Miller & Smith's homes and communities defied convention and inspired people to think beyond the common Colonial. Design-savvy homebuyers took notice and so did the judges at the building industry's preeminent design competitions. Builder of the Year. Best in Show. The accolades poured in and by 2018 Miller & Smith had earned over 500 awards for design and construction excellence. Today, having wowed nearly 20,000 homebuyers in 130 communities, we're still guided by the quote that inspired our founders nearly fifty years ago.
---

Minto Communities USA, based in Florida since 1978, has represented integrity, financial strength and enduring value to homeowners for over 40 years.
---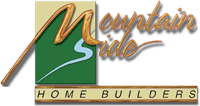 MountainSide Homebuilders is a full service, custom home builder and general contractor in Brevard, North Carolina. A true family business with years of experience in new home design. Building functional designs while maintaining the integrity of the environment, each home is individually crafted for the homeowner and the land.
---

Since its inception in Southwest Florida 50 years ago, Neal Communities has formed its reputation on building quality new homes and providing home buyers with innovative floor plans, a long list of choices to personalize their new home, and inspired service from a financially stable, highly-awarded, privately-held, new home builder.
---

The San Diego-based real estate developer offers an extensive selection of residential properties coast to coast, currently encompassing more than 40 communities in 14 states with a wide range of home styles and designs.
---

Patrick Malloy Communities (PMC) was founded in 1994, when your home was part of your neighborhood, and your neighborhood, part of your life. PMC has developed 11,000 homesites and sold more than 7,000 homes for over $4 billion in sales. Currently PMC is building new homes at Upper East River in Savannah, GA and 55+ homes in Canton, GA. PMC neighborhoods boast a sense of pride and craftsmanship; each home is a commitment to "building character."
---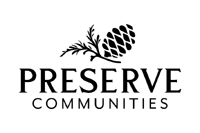 The Preserve Communities goal is to create developments and properties that enhance the overall quality of life for everyone involved, focusing on both the land as well as the experience of the families that live and visit our communities.
---

PulteGroup is the nation's sole multi-brand homebuilding company capable of serving homeowners during all phases of life through three distinct brands, which include Centex for first-time homebuyers; Pulte Homes for consumers in the move-up market; and Del Webb for active adults age 55 and better.
---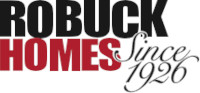 Robuck Homes has been building homes in the Triangle and coastal regions of North Carolina since 1926. With thousands of homes built across 60+ communities, Robuck continues to offer the same quality and service in every home.
---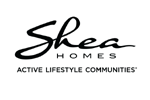 Shea Homes ® Active Lifestyle/Trilogy communities are high-end retirement resort communities offering a new choice in living to those looking for an exciting lifestyle that revolves around wellness, exploration, continued learning and close personal connections.
---

Simple Life creates and operates small cottage home communities in Florida and North Carolina with private amenities for people who value living life over maintaining things.
---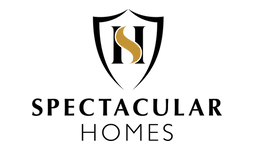 An Oklahoma based developer, Spectacular Homes, is bringing a unique concept of Luxury Downsizing to the Tulsa / Broken Arrow Area and Oak Tree in Edmond. Spectacular Homes specializes in creating neighborhoods where upkeep is minimal and luxury and security are a priority.
---

Terra Verde Group, LLC is an entrepreneurial, privately-held real estate investment sponsor that structures acquisitions in opportunistic residential and land investment real estate with high net-worth private equity and family offices, as well as institutional investors.
---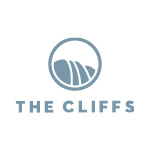 The Cliffs is a collection of communities on the leading edge of the Carolina Blue Ridge Mountains. With its temperate climate and picturesque landscape, The Cliffs stands at the heart of one of the Southeast's most desirable regions for retirement and second home ownership.
---

Since 1980, Thesman Communities has helped thousands of families find a home to fit their lifestyle.
---