What is an Active Adult Community?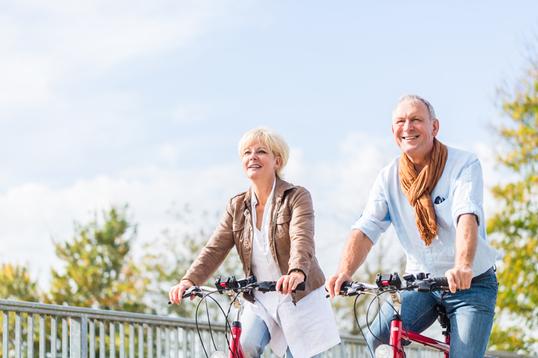 Retirement-friendly. Low-maintenance. Age-targeted. Independent.
If we were playing password, those might be the first few clues given to elicit the correct response of "active adult community."
In essence, those are the cornerstones of all active adult communities—real estate developments that offer autonomous, relatively maintenance-free living to residents usually over the age of 55. And as baby boomers continue to hit retirement age, active adult communities are becoming more and more popular in the U.S. This new crop of retirees doesn't consider themselves "old folks," and many may not even be ready to fully retire...they just want the community, convenience, and facilities to live a more comfortable and stress-free life.
What's Around Active Adult Communities
Location is key to an active adult lifestyle. Active adult communities provide quick access to daily conveniences, with locations near shopping centers, restaurants, cultural attractions, airports, and metropolitan areas.
What's Included with Active Adult Communities
Perhaps the best part of living in an active retirement community is the low-maintenance lifestyle. Many HOAs incorporate security, lawn care, trash pickup, and exterior home maintenance, so that residents can spend more time doing the things they enjoy.
Things to do in an Active Adult Community
At the epicenter of all active adult communities are ways to stay, you guessed it, active. Physically active, sure, but the best communities will keep you fresh and stimulated—mind, body, and soul with things like:
Golfing
Swimming
Biking
Hiking
Walking
Dancing
Horseback riding
Boating
Dancing
Tennis
Pickleball
Yoga
And much more!
Above all else, active adult communities put an emphasis on lifestyle, and they're becoming more innovative every day.
Active Adult Community Housing
Active adult communities offer a diverse selection of home options. They can be comprised of single-family houses, as well as multi-family patio homes, condominiums, or townhomes. Quality, energy-efficient homes that offer the privacy and independence of ownership without all the work and upkeep is, to many, the most important benefit associated with active adult communities.
Find Your Active Adult Community
Featuring hundreds of the best active adult communities throughout dozens of retirement-friendly states, PCR can help you narrow down your search and discover the community that's best for you. Start your active adult community search today!