Find Your Niche (and Your People) in an Affinity Community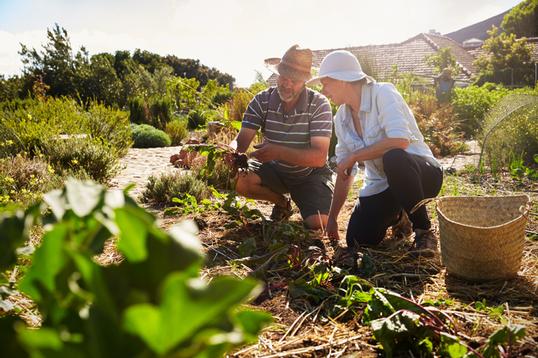 They say birds of a feather flock together—like parrot heads (aka Jimmy Buffett fans), for example. Or avid golfers. Or seniors with a proclivity for pickleball.
Three very diverse like-minded groups to be sure, but each gains comfort and solace being around "their people." And those are just a few examples of the types of groups who find common ground by settling into an affinity living community…
Find Your Affinity Group and Create Lasting Friendships
We tend to be drawn toward those who share our values. It's just easier to form strong bonds and meaningful friendships with people who have similar backgrounds, appreciate the same worldview, or share the same interests and experiences. Opposites may attract, but sometimes we simply feel more at home among people who are like us—it's where we belong.
That's why more and more retirees are deciding to be part of the growing trend of niche or affinity retirement communities, where people of similar interests, cultures, religions, professional backgrounds, or lifestyles decide to live in the same place.
It takes about 200 residents to create a successful retirement community, so you can imagine that the options for sustainable affinity communities are essentially endless. We mentioned a few that already exist in the opening. And yes, it's true, the Latitude Margaritaville Hilton Head community is inspired by the music and laid-back lifestyle of singer, songwriter, and best-selling author Jimmy Buffett.
Others include niche communities just for those with a taste for the arts, dog lovers, gardeners, boating aficionados, and even places for equine enthusiasts to share their passion with other horse lovers and enjoy quick access to stables.
Are Affinity Retirement Communities the Future of Housing?
Andrew Carle thinks so. He's a recognized expert in senior housing and the founding director of the Program in Assisted Living/Senior Housing Administration at George Mason University, and he estimates that there are about 100 affinity senior housing projects in North America—with many more to come. "They are the future of housing and will explode in the next 10 to 15 years, when baby boomers hit 70," Carle says.
Just the sheer number of baby boomers closing in on retirement tells us it won't be hard to find a couple hundred kindred spirits to unite in forming ultra-specific niche communities that transcend traditional retirement options.
"When you look at the generation that created 12 different kinds of Coke, baby boomers aren't going to settle for a generic retirement community or just two or three choices," concludes Carle.
With the first wave of boomers already in their early 70s, count on these increasingly-popular affinity communities to continue to expand to meet the unique spectrum of needs, lifestyles, and interests of 55+ adults.
To find your community of like-minded neighbors, head over to PCR where you'll uncover hundreds of possibilities throughout the U.S. (and beyond) within dozens of lifestyle-specific categories.