What is a Life Care Community?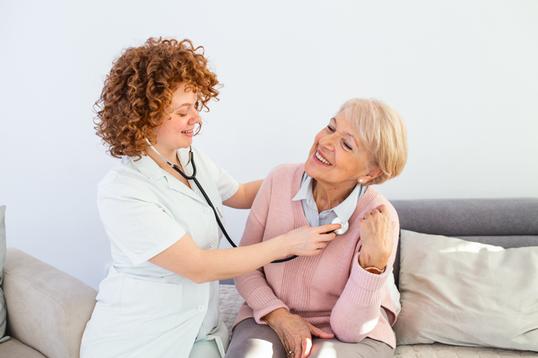 If you're a senior searching for the best living option as you age, a life care community may be the perfect choice.
From independent to assisted living to skilled nursing care, there are many different types of senior living communities.
The advantage of life care communities for senior living, also known as continuing care retirement communities (CCRC), is that they provide all housing options on one campus. With these all-encompassing "life plan communities" you or a loved one can make one move, and live with the comfort and peace of mind that all future aging and healthcare needs will be met.
Life care communities offer:
- All senior living options: independent, assisted, skilled nursing, and continuing care.
- True lifelong care: comfortable transition through current and future healthcare needs.
- Convenience and peace of mind: enter a life plan community and you'll never have to move again.
- Financial stability: you're protected from both moving and rising medical costs with clear and predictable expenses.
In short, a senior can move into a life care community apartment enjoying all the perks and amenities of a fully independent resident. As years pass, the need for assisted living or even more skilled care may become a requirement. This is where life care senior living facilities excel--allowing the resident and their family to seamlessly adjust without the costs and hassle of moving.
Offering the full spectrum of care, CCRCs provide everything you need to ensure a graceful and comfortable transition through life's later years--guaranteeing you'll never have to move again.
Life care communities protect your health, but be mindful of costs
There are nearly 2,000 continuing care communities in the U.S. with different types of housing and care levels--all based on the residents needs and how they change. Many of these communities charge a sizable entry fee then subsequent monthly maintenance costs, while others operate on a rental model.
To ensure you find a CCRC that is feasible based on your physical and financial situation, AARP recommends asking these 10 questions:
1. Are you for-profit or not-for-profit, and what's the financial strength of the retirement community?
2. What's included in the monthly fee?
3. How do you help me to maintain my freedom and independence?
4. What kind of emergency response systems do you have?
5. How do you measure your residents' satisfaction? Can I see your last two surveys?
6. How may residents offer input and feedback?
7. What is the difference between independent and assisted living, and when would I have to move to assisted living?
8. Can you remain in independent living when your needs change, and how is aging in place supported?
9. What are the five most popular programs in your community and who decides what programs and events are scheduled?
10. Can I review your residency agreement?
Ultimately, choosing a CCRC means that regardless of what happens through the different phases of the aging process, your situation will remain stable and pleasant. Life care communities truly provide it all, allowing you to focus on the things that keep you happy and fulfilled--with the reassuring knowledge that continued and unlimited access to specific care will be provided no matter what.