How to Decide Where to Retire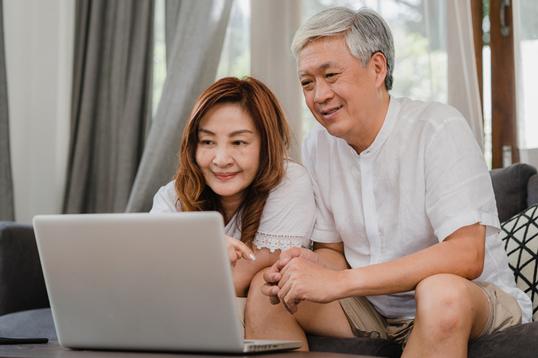 If you're getting ready for retirement, your most important decision is where you're going to live. It sure is a liberating feeling...officially done with work and many other commitments, the choice for how you'll spend the rest of your life is totally up to you. But it can also be a bit daunting. There are many factors to consider, and deciding on a place to retire that accommodates your lifestyle, while also being affordable and convenient for family and loved ones are big considerations.
Here, we'll answer the top 5 questions to ask when deciding where to retire.
1. What will it cost to retire in my preferred destination?
Step one for most retirees is to get their finances in order. Are you in position to spend at will and live comfortably through your golden years, or are you like many Americans who don't really know how much you need to retire? After you've crunched the numbers and determined that retirement is feasible, consider the type of activities you'd like to do on a regular basis. Account for basic living expenses in your desired destination then look into some of the businesses and establishments you might frequent and estimate your monthly costs. Will there be HOAs and club memberships where you'll live? The fact is, some states are much more affordable for retirees than others—factoring in everything from overall cost of living to tax-friendliness to healthcare costs, price of real estate, and more.
2. How are the state taxes for retirees?
One of the top objectives when choosing where to retire is finding a place where you can stretch your budget and make the most of your savings. Some states are considerably more tax-friendly than others, and could potentially save you thousands of dollars each year. Seven states for instance, have no income tax: Alaska, Florida, Nevada, South Dakota, Texas, Washington, and Wyoming. Other states, like Tennessee and New Hampshire, won't tax your earned wages but do tax investment income and interest. So when you narrow down your list of desired retirement destinations, be sure to do a thorough evaluation on their tax environments.
3. What kind of lifestyle do you want in retirement?
Aside from affordability, understanding what you hope to do and how you plan to live is essential in deciding where to retire. What hobbies and activities do you plan to indulge? Do you prefer city life, or a more quiet and serene atmosphere away from population centers? Lifestyle communities for active adults are extremely popular these days, fostering environments that cater to everyone from equestrian enthusiasts to golf lovers, boating aficionados, skiers, those who simply crave resort-style accommodations, and more.
4. How's the climate and landscape?
Many retirees are determined to forever ditch the snow shovels and parkas. Others still prefer the changing beauty of all four seasons. When deciding where to retire, you might want to be near the mountains for panoramic views and morning hikes. Perhaps boating and fishing are priorities and lakeside retirement is your first choice. As you balance cost, taxes, and lifestyle, just be sure to research common weather patterns, average temperatures, and the kind of activities that are conducive to the climate and landscape of the region you're looking to settle into for retirement.
5. Will it be convenient for frequent travel?
Will you still be within driving distance of the kids and grandkids? Then a reliable car is probably a good idea. If air travel will be a regular occurrence—whether it's you coming and going, or getting frequent visitors from out of state—proximity to an airport and average airfares can be a big deal. The last thing you want during your retirement years is hassle and worry when it comes to travel, and if you figure on being away a lot, consider a gated community for added security and peace of mind.
Finally, test the waters, take a trial run…
Spending at least a week "test driving" a prospective destination before deciding where to retire is critical. Multiple trips throughout different seasons is even better. Experiment when the weather might be worst—Wisconsin in the winter and Florida in the summer, for example.
You'll acclimate before you relocate not only to the weather, but to the area, your potential neighbors, and all the nuances of an exciting new experience. Many communities offer all-inclusive coordinated visits that allow you to take it all in, uncover potential deal breakers, or positively confirm your fit—most famously with PCR's popular Discovery Packages.