5 Reasons to Choose a Georgia Retirement Community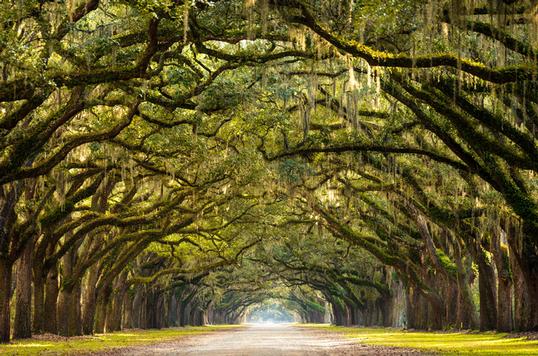 Do a little digging and it quickly becomes crystal clear why Georgia consistently ranks among the top retirement destinations. Southern hospitality, warm weather, and a low cost of living immediately come to mind when thinking about living in a Georgia retirement community.
Here we'll go into a little more depth and break down the top five reasons retirees choose to call The Peach State home.
1. It's affordable and tax-friendly for seniors. Top of the list for many when considering a Georgia retirement community is the affordability, and this is where Georgia excels. With a cost of living 7% below the national average, the sixth lowest average healthcare costs for retired couples, and a tax friendly reputation (no tax on Social Security, people 65+ get a $65,000 deduction per person, and only 4% sales tax), living in a Georgia retirement community can be as affordable as it is charming.
2. Georgia is great for golf lovers. The Masters at Augusta National. Need we say more? Actually, aside from the prestige and name-recognition of perhaps the world's most famous golf course, Georgia has a lot to offer in terms of golf retirement communities. Rolling terrain, seaside vistas, mossy oaks, lakes, lagoons, and more, Georgia's dynamic regions provide quite the backdrop for a round of golf.
3. Mountain enthusiasts and sea-level city slickers…there's something for everyone! Georgia may not be the first place lovers of the high country consider for retirement, but The Peach State holds its own when it comes to mountain living. While the peaks may not reach the lofty heights of their western counterparts, Georgia boasts several great towns to step out into nature for peace, quiet, and an abundance of outdoor activities. And for those not quite ready to remove themselves from the hustle and bustle, there is plenty of big city life and culture to be had, too.
4. Climate, landscape, and wildlife. If there's one thing you can count on when choosing a Georgia retirement community, it's pleasant weather. With temperatures usually topping out in the 80s, and rarely going any lower than 40 degrees, the mild atmosphere is not only great for retirees who are sick of the cold and snow, but also promotes an abundance of natural growth and wildlife. In Georgia you can expect to find more than 250 species of trees, 160+ bird species, and nearly 80 reptilian species.
5. There's a lot of history in Georgia. If you choose to live in a Georgia retirement community, one thing's for certain: you'll be walking grounds steeped in history. And in fact, you'll know when you hit a hotspot, as the Georgia Historical Society has placed historical markers to call attention to important sites all throughout the state. The last of the original 13 colonies to be founded, Georgia played a vital role from the pre-Columbian era through the American Revolution, Civil War, Civil Rights Movement, and more.
If you think Georgia might be the place for you, we invite you to start your research right here with PCR—and start exploring Georgia retirement communities!