Staying Happy and Independent at Home: Options for Seniors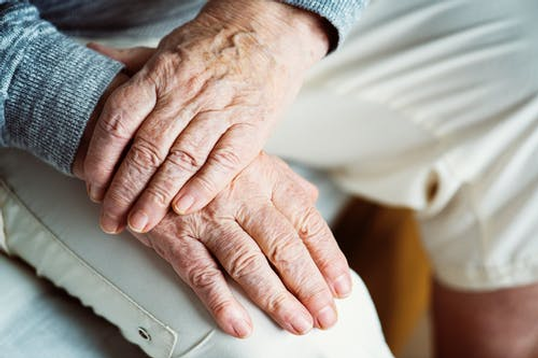 According to the AARP, seniors prefer aging in place at home, even if that means they need help from family or home care professionals. Senior home care can take many forms and meet many needs depending on your condition and care requirements. Knowing your options can help you decide whether buying a more senior-accessible home, making modifications, hiring a home care worker, or moving into an assisted living facility is your best alternative.
What to Expect from Senior Home Care
In-home senior care allows you to remain as independent as you want to be. That's important because maintaining independence means having more control over your own life, which is self-empowering and helps instill confidence. To that end, senior home care workers can be hired to provide comprehensive caregiving services, or they can be retained for other responsibilities, such as filling in for a family caregiver.
A physical therapist, for example, can help keep you mobile, whereas a home health aide takes care of your house. Home health workers may also serve as nurses or provide companionship and care that's especially beneficial following a hospital stay. According to the Journal of the American Geriatrics Society, home-based care correlates with longer life spans and a reduced risk of readmission to the hospital.
Hiring Help
Older adults who wish to remain at home often benefit from many services that minimize or eliminate the need to do housework, make safety adaptations, and take care of the lawn and other household needs. If you're hiring someone to provide physical assistance and companionship, consider hiring a handyman to improve accessibility throughout your home. A handyman can install safety handrails, widen doorways and hallways, and exchange doorknobs for levers or pulls. If you're no longer able to mow the lawn, rake leaves, or trim the hedges, consider hiring a lawn service to handle upkeep outside and reduce your risk of injury.
Senior-Accessible Housing
Purchasing a senior-accessible home is one way to remain at home if you're unable to fulfill your daily care needs. Senior-appropriate homes can readily be found in today's real estate market, which is a result of increasing demand and the impact of America's burgeoning senior population on the real estate market. A real estate agent specializing in senior-friendly homes can help you find a property with entry ramps outside and inside, flat floor plans (reducing the risk of falls), lowered countertops in the kitchen, widened doorways for seniors in wheelchairs, and user-friendly appliances and plumbing fixtures.
Modifications
If you can't find a home that already has an external wheelchair ramp, a level floor plan or levers instead of doorknobs, you may need to modify your home or find a new one that can be made safe for you. Make sure you account for these modifications when deciding how much you can afford to spend on a home. A handyman can lower countertops in the kitchen to make it easier to prepare meals and add grab rails in the bathroom, halls, and stairwells to help you move around safely. Many of these modifications are quite affordable, but other, more profound structural modifications, such as adding pocket doors or widening a hallway, can cost thousands of dollars — even as much as $20,000 to $40,000 if the work requires adjustments to the foundation.
Assisted Living
If staying in your home just isn't possible anymore, an assisted living facility can fill your physical and emotional needs nicely. An assisted living community can meet your day-to-day care needs and provide socialization, excellent nutrition, enjoyable activities, and reduce stress, an all-too-common side effect of prolonged isolation and depression. You gain security and support while retaining a degree of independence.
Statistics show that independence and self-determination are important for most seniors. Whether you're able to remain at home by purchasing a senior-appropriate house, modifying yours or hiring senior home care professionals, there are many ways to retain your autonomy.
Harry Cline of newcaregiver.org