Signs a Loved One is Ready for Assisted Living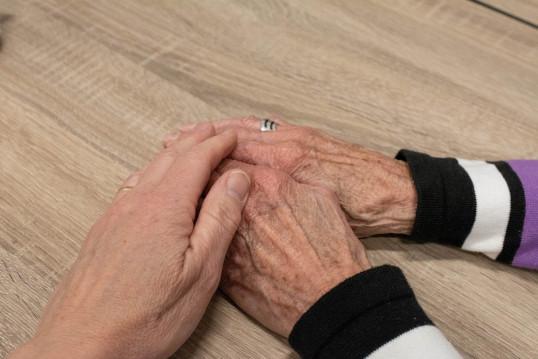 Coming to terms with the fact that someone you love needs regular assistance—or even full-time care—isn't easy. But having the support to live comfortably as we age is something many of us will require at some point in our lives. So when dealing with an aging family member or loved one, how do you know when it's time for assisted living?
For so many seniors, the full-time medical and custodial care along with amenities like meals and housekeeping that are offered at assisted living facilities can drastically increase their quality of life—and give their family members peace of mind. But it's a big decision for all involved parties.
To help you know when the time is right, here are the signs that someone might be ready for assisted living.
Difficulty managing the basic "activities of daily living" (ADL)
Activities of daily living are the routine things we do every day, without assistance. Young, healthy, active adults may take them for granted, but for aging seniors, the inability to comfortably perform any or all of these six basic ADLs is a sign that regular assistance may be necessary: eating, bathing, getting dressed, toileting, mobility, and continence.
Accidents at home or while driving
As we age, things like mobility, balance, and the ability to quickly react become diminished. If this begins to manifest in frequent falls around the house or potentially dangerous incidents on the road, it might be time for assisted living. In many cases, signs of these type of accidents may be obvious, but be perceptive of new bumps and bruises to their body and unexplained dents or scratches to their vehicle. In an assisted living community, help is always moments away, and transportation to and from events and appointments is provided.
Struggles with housework and general upkeep
When you visit, do you notice things around the house aren't as tidy as they used to be? Maybe the garden that was once a point of pride has become neglected and overgrown. Perhaps the bathrooms are dirty and the home is more cluttered than usual. Things like broken appliances or furniture and stale or expired foods in the pantry or refrigerator can also be signs that assisted living may be a far better option for enhanced quality of life.
Poor diet and diminished eating habits
The inability (or lack of desire) to cook and prepare meals can lead to bad eating habits, and even skipping meals altogether. For aging seniors, takeout and frozen meals can begin to become a staple of their daily diet and you may even notice rapid weight gain or loss as a result. These can all help you know when it's time for assisted living—where regular nutritious (and even personalized) meals are prepared for residents.
Trouble handling finances
Often associated with memory loss or declining cognitive ability, signs that an aging loved one is having trouble keeping up with their finances include unpaid bills, paying bills twice, and even becoming involved in investment scams.
Trouble maintaining medications
For many seniors, proper medication is essential to longevity. But the older we get, the more cumbersome our medication intake becomes—and it's challenging to keep up with the nuances. While systems can be put in place to help properly administer meds, there may come a point where loved ones struggle to stay on top of everything and may forget if/when it's time to take their meds.

Increased isolation
The natural effects of aging, particularly the inability to safely operate a motor vehicle, can leave seniors feeling isolated and alone. Their once regular social activities and interactions become less frequent as they may not leave the house for days at a time. Companionship is vital to emotional well-being. So if you notice your aging loved one is becoming depressed and spending most of their time alone, the regular social gatherings and activities offered at an assisted living facility could offer a much-needed lifeline.
Is it Time for Assisted Living?
When it comes to an aging loved one, the bottom line is this: there's nothing more important than their safety, health, and happiness. If any of the "signs it might be time for assisted living" outlined above begin to show on a regular basis, it could greatly compromise their ability to live a safe, healthy, and happy life. And it could also mean assisted living is an option worth considering.
Have a talk with them about their housing options, and when you're ready to explore some of the best assisted living communities, PCR can help.