5 Reasons to Retire in Wisconsin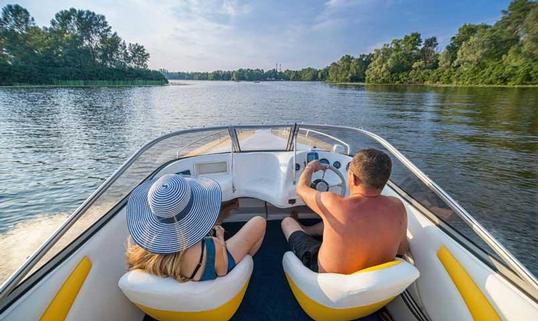 Where to live when you retire is a deeply personal decision. It's all about preferences—based on lifestyle activities, climate, landscape, proximity to family, and so on. Then there's the financial considerations like taxes and basic living expenses. Considering all these factors, Wisconsin retirement may not be the first thing that comes to mind. But if you're okay with a little snow in the winter (okay, maybe more than "a little"), The Badger State actually has a lot to offer retirees.
Here are the top 5 reasons to retire in Wisconsin.
1. Low cost of living. Overall, the cost of living in Wisconsin is about 2 percent below the national average. And it gets much better than that in many areas throughout the state where cities are well below national average, providing some of the cheapest places to retire in Wisconsin. Green Bay is about 30 percent less and Appleton about 20 percent less, for example. Wisconsin housing costs are also significantly lower than the national average. The one caveat: Wisconsin is only "moderately tax-friendly" toward retirees.
2. Outdoor recreation. For the active adult who loves the outdoors, Wisconsin retirement has a lot to offer. There are more than 500 golf courses, with an abundance of championship courses featured as the centerpiece of Wisconsin retirement communities. With 47 state parks, 13 state forests, and 76 state wildlife areas there is no shortage of camping, backpacking, hiking, biking, snowshoeing, cross-country skiing, and so much more. Hunting is huge, too, with more than 5 million acres of public hunting land and a booming white-tailed deer population. Then there's the lakes…
3. Lots of lakes. Fishermen, boaters, swimmers, and water enthusiasts of all types enjoy access to 15,000 inland lakes and two Great Lakes. That's more than even Minnesota...and with 33,000 miles of rivers and streams also flowing through the state, water lovers have a cascading list of choices when choosing where to retire in Wisconsin.
4. Culture and activities. Bustling Madison is consistently ranked as one of the best places to live in the US. Milwaukee is known as the City of Festivals. And the amazing food (say cheese!), music, and seasonal festivities can be found in lovely towns statewide: Eaux Claire, La Crosse, Brookfield, and Muskego, to name just a few.
5. Sense of community. By all accounts the fine folksy people of Wisconsin are pretty nice. In fact, many residents say it's the friendliness and warmth of the communities that make Wisconsin a compelling place for retirees to settle down away from the rat race. So while you may get a lot of snow, odds are a neighbor will always be willing to shovel your drive.
Where to Retire in Wisconsin
Speaking of community, these master-planned Wisconsin retirement communities offer great options when considering the best places for seniors to retire in Wisconsin. Each of these communities was engineered and constructed by Cornerstone Development, a renowned developer with a highly successful track record of neighborhood creation in southeastern Wisconsin.
The Glen at Cedar Creek- Cedarburg, WI
The Glen at Park Circle- Franklin, WI
The Glen at Pellmann Farm- Muskego, WI
The Glen at Woodside Creek- Brookfield, WI