Independent Living Communities vs. Assisted Living Communities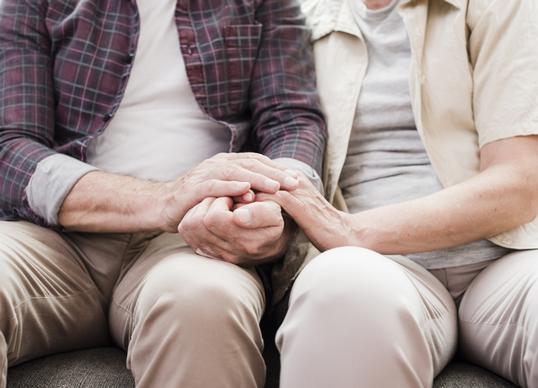 For aging adults, it can be daunting to find the ideal living arrangement. Whether for ourselves or family members, there are so many factors that play into such a big, life-altering decision. Motivated by financial, medical, and a variety of personal reasons, making the decision to change our living accomodations is never easy, but often essential. When the time comes, two of the most common and seamless moves for senior adults are independent living communities and assisted living communities.
When comparing independent living communities vs. assisted living communities, there are many similarities, but also some key differences. Let's explore some of the nuances to help you make an informed decision when the time comes to make your move.
Independent Living Community
Independent living communities are a great option for seniors who are capable of living on their own, but choose not to. The reasons vary, from financial to maintenance and upkeep to simply wanting the camaraderie and social interaction with others of like mind and age. While most residents of independent living facilities are able to perform everyday tasks, these communities do offer services like meal planning/preparation, laundry, and housekeeping to ease the burden and allow retirees to enjoy life without the responsibilities of aging in place at home, alone. These communities offer a wide variety of independent living accommodations including condos, townhomes, and apartments—each privately set up for residents to prepare meals and host gatherings with friends and family, while also providing a communal area for dining and other activities.
Assisted Living Community
Providing more care than independent living communities—but not to be confused with nursing homes—are assisted living communities. Residents at assisted living communities have the freedom to live an independent lifestyle while still receiving regular support with daily activities like laundry, meal prep, transportation, meals, cleaning, and so on. Assisted living is a popular option for seniors who may be experiencing physical or cognitive decline and are unable to live on their own, but still looking to maintain a sense of freedom. With their own living space in what often resembles an upscale apartment complex, residents of assisted living communities have the ability to participate in recreational activities and social events with those who share similar interests. Ultimately, assisted living communities encourage seniors to be as independent as possible, but understand the limitations and unique needs of their residents. Because of this, more support, specialized care, and assisted services are provided by staff every day, around the clock.
Choosing Between Independent and Assisted Living Communities
When you boil it down, here's the biggest difference between assisted living and independent living: if you choose assisted living for yourself or a loved one, you'll get full-time medical and custodial care, along with amenities like meals and housekeeping. While these services are provided in independent communities, they are optional, and often come with additional cost.
While one offers more in the way or support services, medical management, and meals, rest assured that either option provides a secure environment and an enriched experience to help aging adults maintain their peace and dignity.