Resources for Developers Home | Direct Mail - 2 Entries

Walker Marketing Associates
Walker Marketing Associates is a twenty-two-year-old direct mail and e-mail list and fulfillment brokerage specializing in real estate and hospitality.

They have underscored the basic reality that no matter what choice of advertising methods, the respondent must be able to afford to buy what is being offered, if they like what they see. Building large interest lists is of little significance and wastes the time of the Sales Department if they are chasing unqualified leads.

The work they have done with their mail campaigns has been in all segments of the population. They have been hired by major clients in both the real estate and hospitality industries to create campaigns that produce prospects in appropriate wealth and lifestyle categories, in some years developing acquisition lists comprising in the neighborhood of three million names.

The website lists clients and testimonials.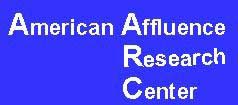 American Affluence Research Center
The American Affluence Research Center was established in 2001 to provide unique, highly effective marketing research, mailing lists, and consulting services to businesses and organizations targeting the affluent market. Focusing exclusively on the affluent market, The AARC offers four primary services:



Research-validated, highly- targeted mailing lists of the affluent


A twice-yearly, multi-client tracking study of the affluent


Custom surveys of the affluent


Strategic marketing consulting

With its exclusive focus on the affluent market, the American Affluence Research Center has become a recognized authority and a credible source of reliable insight and marketing information about the values, lifestyles, attitudes, and purchasing behavior of America's most affluent consumers.

Resources for Developers Home | Direct Mail - 2 Entries