Resources for Developers Home | Online Marketing Agencies - 3 Entries

Element 360
Element-360 started as an online lead generation company in 2009. They have supported over $6 billion in residential sales. The team has achieved several unbroken sales records in the real estate industry and supported several recent sellouts. They have also won a number of notable awards for their database marketing efforts. Located in Downtown Asheville, the agency is a leader in online marketing, with clients in more than 13 countries.

e360 services include:

Pay-Per-Click (PPC)

Search Engine Optimization (SEO)

Email Marketing

Customer Relationship Management (CRM)

Website Design

Market Studies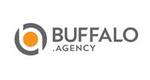 Buffalo.Agency
Buffalo.Agency is based outside Washington D.C. with offices in New York, Boston, Minneapolis, San Antonio and Raleigh. We work with leading golf, sport and lifestyle brands, destinations and communities to jump-start brand awareness, market share and profits. Our services span public relations, marketing, social media and graphic design.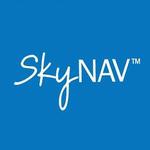 SkyNav360
SkyNav™ is a 3D immersive technology company focusing on experiential and spatial marketing for golf course, large scale and master planned communities across the United States.

SkyNav™ virtual tours include 360° overviews, sky-to-ground experiences that include a communities rich media and digital assets to create a one of a kind virtual experience that leads visitors into buyers. All tours are VR (Virtual Reality) enabled with no app required.

Clientele includes Newland Communities, Lennar Corporation, The Landings and much more.

Resources for Developers Home | Online Marketing Agencies - 3 Entries