Resources for Developers Home | Illustrations & Renderings - 3 Entries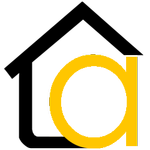 Anewgo
Anewgo allows builders to create amazing online customer experiences that bring buyers through the entire sales funnel. Interactive renderings, floor plans, site plans, virtual tours, and interior design tools keep buyers engaged on builder's sites while they design their dream homes. Powerful analytics and AI allow sales and marketing teams to learn about individual leads, target the right prospects, and convert more sales. Buyers can also use Anewgo's Buy Now feature to reserve their dream home once they are done designing it. Anewgo helps shoppers find, design, experience, and buy homes - all online.

David A. Suplee Architectural Illustration
"Quality, Value, Service" has been the corporate statement of David A. Suplee for over twenty-five years. It is this commitment to their clients, which makes David A. Suplee Architectural Illustrators one of the most respected names in the business.

Their illustration teams offer the best of both worlds; NEW digital renderings and traditional hand-painted renderings that are bold, colorful, effective marketing tools for all your clients' needs. Their work can be viewed on-line and brochures are available for download. Call for any questions regarding products, services, or to get a turnkey quote.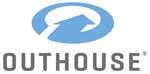 Outhouse, LLC
Outhouse is a one-stop-shop for home builders of all sizes. They provide Drafting Services, 2D Renderings, 3D Renderings, Virtual Tours, Interactive Floor Plans, Interactive Site Plans, Interactive Sales Centers, and Marketing Collateral (Graphics and Print). Outhouse developed the industry's first Interactive Floor Plan for home builders in 2002.

Resources for Developers Home | Illustrations & Renderings - 3 Entries