Resources for Developers Home | Branding - 2 Entries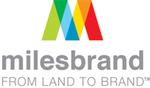 Milesbrand
Milesbrand is a full-service creative agency that focuses exclusively on branding and marketing in the real estate vertical, where they have helped to sell more than 100,000 homes and have generated over $30 billion in revenue.

Milesbrand works in all areas of residential real estate. Their brand development expertise extends to industry partners, home builders, master plan community developers, mixed-use developers, as well as multi-family and apartment communities across the country.

Throughout their history, Milesbrand has had the honor of working with many of the leading real estate brands in the world including: Disney, Newland, Orco (the largest developer in Europe), Hines, Lendlease, Shea Homes, True Homes, London Bay Homes, Thomas James Homes, Momark, Paul Schumacher Homes, Barron Collier Companies, Ave Maria, The Seaside Institue, and Urban Land Institute of Colorado.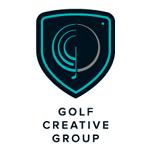 Golf Creative Group, a division of Powell Creative
We're Golf Creative Group, a division of Powell Creative, LLC. We develop top-notch visual and message branding for private golf clubs, country clubs, golf courses, and for other golf-related needs. Founded by Wayne Powell in Nashville, Tennessee Golf Creative Group believes in doing it right. We design and develop all things print and web related for golf. This includes logo designs, marketing materials, websites, letterhead and business cards, custom pocket folders, advertising, packaging design, video production, and much more.

We're not in the business of providing embroidered shirts, hats, etc. We leave that to those guys. But, when you are in the market for high-quality, well thought out marketing materials, website design, and other branding needs for golf look to Golf Creative Group. Consider us your golf branding team! We're all about great service and high quality. We can handle your marketing materials needs from concept through design and printing. We can handle your website from design through development and go live launch.

Resources for Developers Home | Branding - 2 Entries