What is a Lifestyle Community?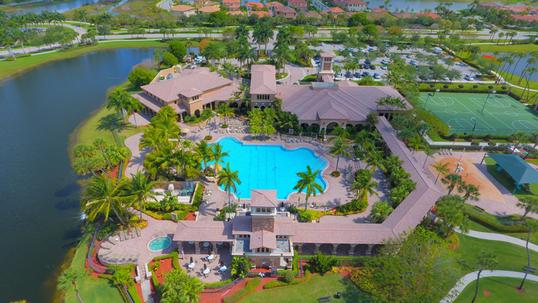 In its simplest terms, a lifestyle community provides amenities and activities its residents deem essential for a fulfilling life.
Living in a lifestyle community means residents share similar social, recreational, and fitness interests and activities. And they get to enjoy amenities, facilities, and programs tailored to those interests. Lifestyle communities have features which are typically not fully available outside of a community.
Equestrian lover? There are communities for you.
Boating aficionado? You have a plethora of options to set sail.
Prefer to be with other active adults, golfers, or those who favor a more neo-traditional community feel? Take your pick, and there's a place for you.
Popular Lifestyle Communities
The aforementioned equestrian, boating, golf, active adult, and neo-traditional are just the beginning for buyers seeking a specific lifestyle. There are dozens of lifestyle communities—also known as common interest communities—and they have become an increasingly popular choice for homebuyers.
And so many more...
Preferred Lifestyle Community Amenities and Activities
Each year, PCR deploys a sweeping survey to gain insight into the behavior, motivations, and financial situations of those interested in buying or renting in a lifestyle community.
Since 2017, survey results have shown that buyers are most interested in fitness-related amenities. Swimming pools top the list (75%), with fitness centers (70%), and walking/biking trails (70%) following close behind. When asked which activities they enjoy most, 76% of searchers selected travel and 68% selected outdoor recreation. More than 50% of searchers selected food & wine, spending time with family, social life, and sports. Nightlife (24%) is the least popular among the selection of activities.
Lifestyle Community Characteristics
Sixty-six percent of respondents are looking for an active adult and/or 55+ community. Privacy and security are important to searchers, with 59% seeking a gated community. One third of searchers using PCR are seeking a golf community. Community size has no influence over the decision to live in a community, according to 62% of searchers.
Looking for a Specific Lifestyle Community?
Now that you know a few of your options and have a feel for the preferences of your contemporaries, what's your (life)style? With hundreds of lifestyle community listings in diverse and desirable locations across the country, you're sure to find what you're looking for with PCR.
Start your research and find your ideal lifestyle community today!