Is Fractional Ownership Right for You?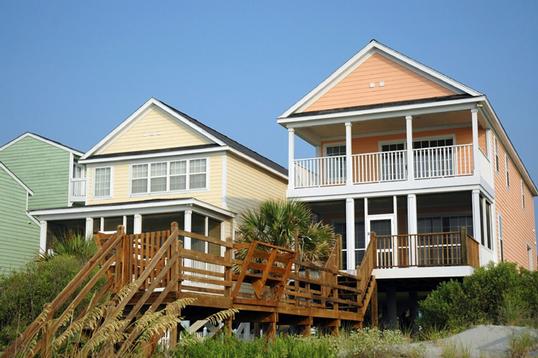 If you'd love nothing more than to buy a vacation home for the family but are worried it may forever be financially out of reach, let's take a deep breath and consider a viable alternative: fractional ownership.
As the name implies, fractional ownership describes shared ownership of a vacation or resort property (even yachts!) by people (usually 6–12, although can be as little as 2) in an arrangement which designates usage rights based on time. They are similar to timeshares, but there are key differences. More on that in a moment.
So what are some of the advantages of fractional ownership?
Fractional Ownership Reduces Your Cost
The simple math of fractional ownership is enough to convince many that it's the right move. If you enter a partnership with 10 owners and your fraction amounts to $200,000, you just bought a $2 million vacation home in a resort community! Splitting the costs is a practical solution that gives you a stake and usage rights of a valuable asset without being on the hook to pay for the entire property, and all the maintenance expenses/taxes.
Fractional Ownership Can Give You a Large, High-Quality Home
The truth is, most fractional properties offer bigger and better vacation homes. Homes that almost always feature first-rate construction, lavish furnishings, and a more desirable location. We're talking incredibly idyllic properties ranging from the rocky mountains of Colorado to the serene beaches of Panama.
Fractional Ownership Has Serious Perks
Fractional ownership can be relatively worry-free. Management companies often get to know each owner and prepare the property with personal touches before arrival. They feature high-end, unique accommodations with custom decor, and many include luxury spoils like butler service, gourmet chefs, personalized transportation, and more. Also, different from timeshares which typically give residents one-week of usage per year, you'll enjoy 4-13 weeks a year in your dream home.
Fractional Ownership Can Be an Investment
Another key difference between fractional ownership real estate vs. timeshares is the investment opportunity. Where timeshares give you rights to use the property, essentially purchasing "time" at the location, fractional ownership allows you to acquire real assets—the structure, the land, furnishings, and so on. Fractional owners obtain a share of the title giving them appreciation potential, as opposed to a timeshare which belongs to the sole property owner.
Is Fractional Ownership Worth It?
There can be pros and cons of fractional ownership, so you should be aware of the disadvantages and considerations. Fractional buyers can expect higher maintenance, management, and HOA fees. They can often be tough to resell. And sharing space/collaborating with others on timing, decorating, etc., may pose challenges for some owners. That said, fractional ownership can set you up to travel and live comfortably in some amazing locations. A "once in a lifetime" opportunity for some, it can be a great alternative to buying a vacation home outright.