Top Active Adult 55+ Homebuilders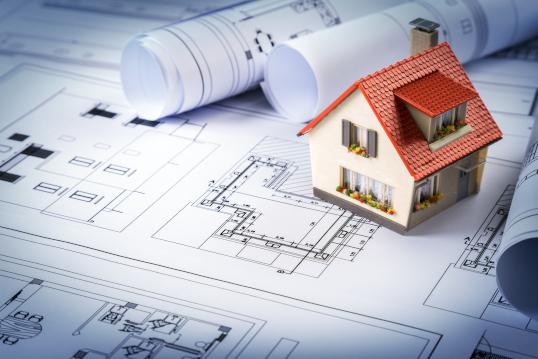 Active adult 55+ communities are known for offering a diverse selection of beautiful home options. Comprised of single-family houses, as well as multi-family patio homes, condominiums, or townhomes—quality, energy-efficiency, low-maintenance, and privacy are at the core of homes in active adult communities.
But there are so many other considerations for developers and builders when choosing where to break ground on an active adult community geared toward residents 55 and older. Not only must the homes be high quality, but the location and surrounding amenities should be conducive to stress-free living that's all about health, wellness, convenience, and really fostering a sense of community.
There are so many benefits associated with living in an active adult community. And only the best homebuilders in the country are fully equipped to ensure the lots, homes, and communities are optimized for residents who crave an active lifestyle. This list of the top active adult 55+ homebuilders spotlights the biggest builders in the business—and zeros in on their active, age-targeted communities where you'll find both your dream home and your ultimate lifestyle.
Trilogy by Shea Homes
Shea Homes Trilogy active adult communities are high-end retirement resort communities offering a new choice in living to those looking for an exciting lifestyle that revolves around wellness, exploration, continued learning, and close personal connections. A premier 55+ builder, Shea Homes features architecturally superior product design and amenities that reflect the changing needs of the baby boom generation—including business services, world-class clubs, state-of-the-art fitness facilities and a diverse range of recreation and education opportunities. View the top Shea Homes communities>>
K. Hovnanian Four Seasons
K. Hovnanian Homes is a nationally recognized homebuilder that has been committed to excellence since 1959. Their Four Seasons active lifestyle communities feature single-family homes and condos specifically designed for active adults seeking a resort at home lifestyle. Residents of Four Seasons 55+ communities enjoy low-maintenance living surrounded by amenities like championship golf courses, sprawling clubhouses, pools, tennis, pickleball, and an abundance of community planned activities for year-round recreation. View the top K. Hovnanian communities>>
Cresswind Kolter Homes
Kolter Homes offers 55+ homebuyers over two decades of experience creating incredible homes and communities throughout the Southeast. And when you settle down in a Cresswind 55+ community, you're doing more than just getting your dream home—you're getting your dream lifestyle. With resort-style amenities tailormade for active adults coupled with homes built using energy-efficient construction techniques, materials, and products, Cresswind Kolter Homes is all about helping residents live better, longer. View the top Kolter Homes communities>>
Lennar Heritage Collection
Miami-based Lennar Corporation was founded in 1954 and now ranks among the nation's leading builders of quality homes for all generations. Their Heritage collection of new home communities are made exclusively for those looking for an exciting lifestyle that is active, indulgent, and made for adults 55 and older. Lennar's high-quality retirement homes in Heritage communities cater to almost any lifestyle, including urban, golf course, active adult, and suburban communities in 17 states. Every Lennar home is backed by an abiding commitment to quality, value, and integrity, along with the convenience of integrated title, mortgage, and closing services. View the top Lennar communities>>
PulteGroup Del Webb
PulteGroup is the nation's sole multi-brand homebuilding company capable of serving homeowners during all phases of life through three distinct brands, including Del Webb communities for 55+ active adults. Since its founding in 1950, PulteGroup has built more than half a million new homes of the highest quality and design excellence. With current operations in 67 real estate markets across 29 states, PulteGroup is one of the nation's largest and most successful homebuilders—but Del Webb communities are more than just their award-winning PulteGroup built homes. It's the endless social activities, inclusive clubs, resort-style amenities, and friendly like-minded neighbors that set Del Webb apart. View the top PulteGroup communities>>
DR Horton Freedom Homes
In 1978, Donald R. Horton had a vision of livable and affordable new homes built with unmatched efficiencies and uncompromising quality. Today, D.R. Horton continues to demonstrate its leadership in residential development through design innovation, superior craftsmanship, and responsiveness to the needs of its customers. That simple vision expanded and became even more focused in 2016, when D.R. Horton introduced its lineup of Freedom Homes—set in communities geared to provide low-maintenance living, next-level amenities, and a true sense of community for active adults aged 55 and better. View the top D.R. Horton communities>>
Minto's Latitude Margaritaville
Minto Communities USA, based in Florida since 1978, has represented integrity, financial strength and enduring value to homeowners for over 40 years. Minto builds exceptional new homes and communities in popular resort locations to meet every lifestyle, including the highly-sought after Latitude Margaritaville retirement communities. Consistently ranked among the nation's top communities since the first opened in 2018, Latitude Margaritaville 55 plus communities have totally captivated the active adult population. Now with two (soon to be three) locations, a step inside a Margaritaville community and you'll realize there's no place like an island paradise home—crafted to perfection by Minto. View the top Minto communities>>