Top 5 Myths About Retirement Communities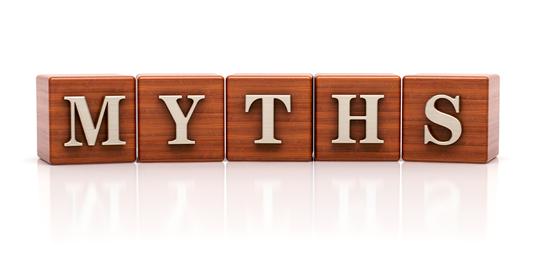 We're here to bust some myths about retirement communities. But let's start with a universal fact: Moving from your home into a retirement community will change your life. So it's only natural that you may have some concerns or reservations about taking such a transformative leap. That being said, many of the most common trepidations for people who are considering settling in to an active adult community are the stuff of pure fiction. So let's look at five of the most common myths about living in a retirement community.
Myth #1: They're Too Expensive
As with most things in life, certainly home buying, you get what you pay for. Sure, some of the top retirement communities offer higher-quality services, more ideal locations, and superior amenities. So they are going to cost a little more. But retirees on a budget can actually find significant savings in many communities. When you calculate all the costs that come with staying in your home and taking care of it, in addition to taking care of yourself, a retirement community starts to look a lot more economical. Think of mortgages, property tax, maintenance, modifications, housekeeping, healthcare, transportation, and more—the costs of growing old in your home add up quickly.
Myth #2: They're For People Who Can't Care For Themselves
"With her health issues mounting, maybe it's time to put mom in a home." Sadly, that's a phrase often uttered in many families. And while it is a reality, it also plays into the misconception that all retirement communities are "old folks homes." These days, 55+ active adult communities are more popular than ever, giving retirees all the freedom, privacy, and independence to enjoy their ideal lifestyle. Free from the upkeep that's part of running a household, low-maintenance active adult retirement communities simply allow residents to spend more time doing the things they enjoy.
Myth #3: They're Depressing
Again, not all retirement communities are nursing homes. Today's retirement living communities offer a full spectrum of activities regardless of the level of care required by the resident. You have communities that cater to specific lifestyles and interests like golf, fitness, boating, tennis, and so much more. There's also the more traditional retirement communities that offer options for all of these lifestyle preferences and foster social interaction with clubhouse gatherings, libraries, craft rooms, classes for different hobby enthusiasts, and so on. So you see, modern retirement communities are anything but a downer.
Myth #4: You Can't Work
Of course you can work when living in a retirement community! In fact, more and more people are choosing to do just that—whether to keep busy, make a little extra spending money, or because they're just not ready to fully retire. Bottom line, the work doesn't have to stop when you find your perfect retirement home, and many communities provide additional support with Wi-Fi, beefed up tech, meeting rooms, and transportation.
Myth #5: No Pets Allowed
Your furry companion is more than welcome at most independent living communities designed for healthy, active, older adults. In fact, some even encourage it with onsite or nearby dog parks. Now there may be varying size and age restrictions, as well as extra fees and deposits, but all within reason and a small price to pay for the comfort and companionship provided by your pet. And while it's becoming more common to see pet friendly retirement communities, even those who don't allow personal pets often have a "community pet" or pet assisted therapy program.
Are you feeling better now that we've separated fact from fiction with these common retirement community myths? It's a big step so there should be no surprises or misunderstandings, and you'll leave no doubt with the results when searching PCR for your ideal retirement home.