The Difference Between Low-Maintenance and Maintenance-Free Communities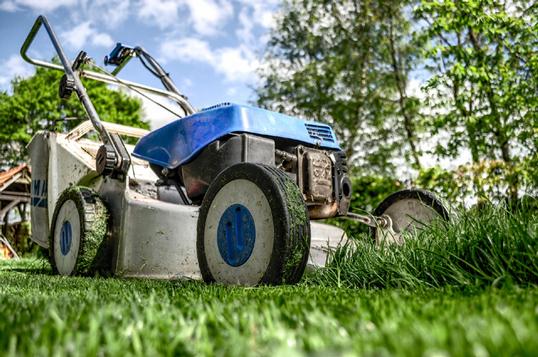 Whether you're looking forward to a life of utterly work-free retirement, or have just grown weary of all the effort that goes into being a homeowner, we can sympathize. But we also know that owning a home (or condo or townhome) is important--and something many aren't willing to give up.
Well, with the growing popularity of low-maintenance and no-maintenance communities, owning a home no longer has to be a laborious endeavor.
And while both options ease your burden and give you more free time to enjoy a relaxing lifestyle, there are some key differences between low-maintenance and maintenance-free communities.
Low-Maintenance Communities
Living in a low-maintenance community means you can say goodbye to your lawn mower for good. So long, leaf rakes and blowers, as well. And adios to the snow shovel, too, if you're in a climate where winters can get harsh.
Low-maintenance living community associations take care of all your outdoor seasonal chores and upkeep...however, they won't handle any repairs to your home's exterior--like siding, windows, or roof.
If it's full, 360-degree service and care you prefer, then a no-maintenance home might be for you...
No-Maintenance or Maintenance-Free Communities
If you choose to live in a no-maintenance community (aka maintenance-free community), you can pretty much cross everything off your to-do list that involves exterior home and yard upkeep. Living in a maintenance-free home means no more lawn mowing, hedge trimming, landscaping, or snow removal.
But going a step further than low-maintenance communities, the exterior of your home is taken care of as well. Painting, roof and gutter repairs, windows, sprinkler systems, fence mending, you name it--your maintenance-free community association takes care of it all.
Residents of no-maintenance communities can rest easy knowing they'll always be living in a beautifully-kept home with a beautifully-kept yard...without having to lift a finger.
Cost of Low-Maintenance vs. Maintenance-Free Communities
Such ultra ease and convenient no-maintenance living does come with a price, though. As you might imagine, more work required in maintenance-free communities means HOA fees will be higher.
In no-maintenance communities, a larger portion of your monthly association dues will go toward home and yard upkeep while you still need to chip in for the governance of the community and its amenities.
Low-maintenance communities, on the other hand, won't cost you as much up-front and each month in HOA fees, but could become more costly in the long run. Things like exterior painting and roof replacement aren't cheap, after all.
PCR Features a Variety of Low- and No-Maintenance Communities
In the end, it comes down to your lifestyle preference and the kind of chores and upkeep you enjoy (or at least are still willing to tolerate). As with all communities, you'll find different variations and offerings when it comes to amenities and services offered in both low-maintenance and maintenance-free communities.
When you're ready to explore your options and make your move, head over to PCR to start your search.