The Retiree's Guide to Purchasing a Homestead Property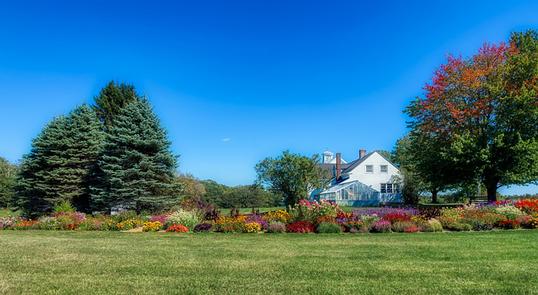 Even if you love your family home, you may be ready to purchase property with a larger house when you retire to have more space for visitors. Perhaps you'd like to live somewhere where you could change your lifestyle and become a homesteader, which can be a very fulfilling choice. Living on a homestead property comes with many benefits. You can begin looking for planned communities through Private Communities Registry, and with the following tips, you'll be ready to start the house-hunting process!
Pay Down Your Debt
You might be ready to start looking at properties right away, but if you have any debt, it's best to tackle this first before putting down an offer on a home. Stick to a strict budget to pay down your debts efficiently. If your debts are substantial, you may want to talk to a debt relief specialist about your debt management options. You may be eligible for debt relief or assistance. The best solution for you will likely depend on how much you owe, your employment status, and your ability to pay back your debt.
Determine House Hunting Budget
Once you're debt-free, it's time to draw up your house-hunting budget. Look over your portfolio and consider how much you can realistically spend on a larger home. Consider your Social Security payments, savings accounts, any employee benefits, and passive income from sources like rental property or investment dividends. You do not want to overspend on a new home in retirement!
Finding Your New Homestead
Looking for homesteading land and property is quite different than buying a small family home, but it can also be an exciting endeavor! Once you've chosen the perfect area, it's time to find your homestead. Survivalist 101 recommends looking for land with quality soil and a water source within a reasonable distance of the nearest town. And if you always wanted a home library, theater, or crafting room, look for property with a house that has room for all of your indoor hobbies. Buying a bigger home will allow you to indulge in all of your favorite activities!
Prepare for Moving Day
Congratulations, you've found the right property! It's important to make a plan for moving day in advance and hire movers to do the heavy lifting - you don't want to risk hurting yourself before arriving at your new home, and trying to move furniture on your own can cause injury. Consumer Reports suggests getting price estimates from at least three different moving companies before making a final decision. Ask your loved ones to assist you as you organize and pack, especially if you need help moving large items.
Throw a House Warming Party
Once you've unpacked in your new home, you'll be ready to welcome your kids and grandkids over for a housewarming party! They'll definitely be interested in checking out all of the interesting sites on your property. Take care to set up the guest rooms before you pick a date so that they will have comfortable places to sleep. With so much room for everyone, you're sure to have a great time!
In retirement, you have the freedom to create a life that you love, and if you've always dreamed of moving to a homestead property, this is your opportunity to pursue that goal. With a homestead, you'll always have enough room to invite your loved ones for a visit, and you'll be able to try out new outdoorsy hobbies and projects.
Are you planning to move into a master-planned community when you retire? With Private Communities Registry, you can search for options all around the country. Start your real estate research with us today!