Why You Should Move to Arkansas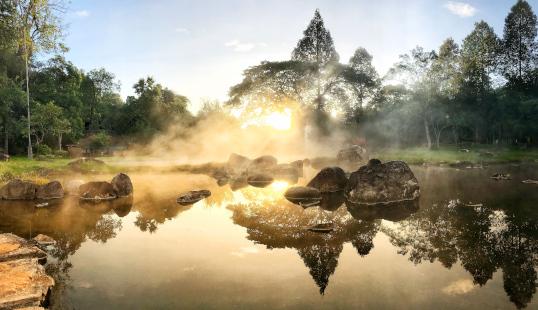 While many people may not even realize it, there are a lot of things that make Arkansas a unique and desirable place to live. Known as the Natural State, moving to Arkansas takes you to a place steeped in natural beauty with the Ozark Mountains stretching from Northern Arkansas through Southwest Missouri, providing majestic vistas, natural forests, clear air, and pristine lakes. Other attractions in Arkansas include Buffalo National River, the President William Jefferson Clinton Birthplace Home, Blanchard Springs Caverns, and Crater of Diamonds State Park—the site of America's only diamond mine!
Popular for its charming towns, vacation spots, spa cities, and retirement destinations, here are some reasons why you should move to Arkansas.
Low Cost of Living
For families looking to stretch their income or retirees who need to get the most out of their savings, Arkansas is one of the best places to live. It's the state with the third-lowest cost of living in the country—considering housing, transportation, utilities, healthcare, and day-to-day necessities. Add it all up and living in Arkansas costs residents about 14% less than the national average…that's pretty significant!
Tax Benefits
In addition to its general affordability, Arkansas is also considered a tax friendly state, overall. While the combined state and local sales tax rates are relatively high (about 9.47%), that's offset by property taxes that rank among the lowest in the country—just 0.63%. For retirees looking to live in Arkansas, Social Security is exempt from the state's income tax, and seniors receive a deduction of $6,000 for other types of retirement income like from pensions or an IRA.
The Great Outdoors
For many, the question of why you should move to Arkansas is answered by the state's abundance of recreational activities. More and more active adults are discovering the state's underrated natural beauty and moving to Arkansas to take advantage of all it has to offer. An outdoor recreational paradise, Arkansas is home to seven national parks, two mountain ranges, 9,700 miles of streams and rivers, 600,000 acres of fish-filled lakes, and thousands of campsites. With an incredibly diverse landscape, Arkansas features the Ozark and Ouachita mountains in the north and west and river-filled agricultural lands in the east.
The Weather
Enjoying all the diverse outdoor activities isn't hard in Arkansas. With a climate that's mild and pleasant year-round, the average temperatures in Little Rock, for example, range from 40 degrees Fahrenheit in January to 81 degrees Fahrenheit in July. When moving to Arkansas, you can expect four distinct yet temperate seasons that are typically more hot and humid in the southern lowlands and mild and dry in the more mountainous regions.
The Active Adult Communities
Considering a move to Arkansas? Be sure to check out the Natural State's top-notch master-planned lifestyle communities. Specifically designed for everyone from families to active adults to 55+ seniors and retirees, Arkansas is home to many active adult communities, including the largest gated community in the United States. Here is a brief overview of two of the top communities in Arkansas.
Hot Springs Village- Hot Springs Village, AR
Homes/Townhomes: $48,000 – $1.8 million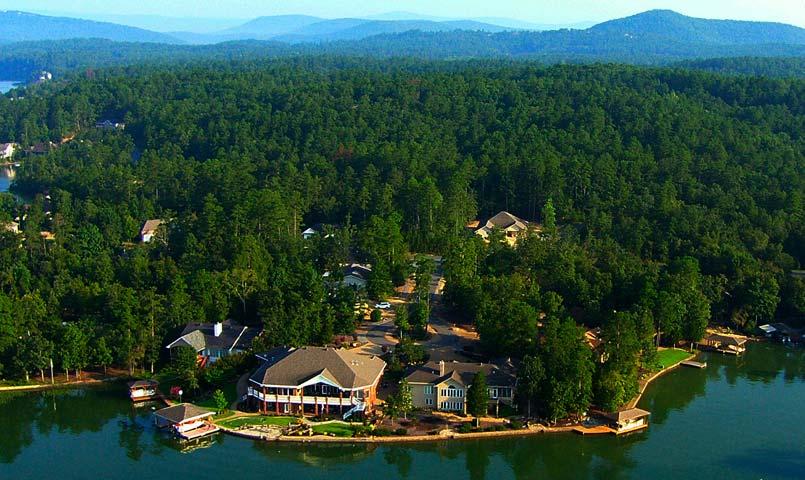 Encompassing 26,000 acres in West Central Arkansas' Ouachita Mountains while offering the natural beauty of sweeping vistas, lush forests and sparkling lakes, Hot Springs Village is an extremely desirable destination for people moving to Arkansas. It's the nations largest gated community and it features an astonishing suite of amenities. Just 20 minutes from historic Hot Springs and 45 minutes from Little Rock, calling this Arkansas community home gives residents access to nine signature golf courses, a 13-court tennis center, a 14-court pickleball facility, 11 lakes and two beaches for swimming, boating and fishing, 30 miles of hiking trails, a fitness center, numerous club sports and over 200 clubs and civic organizations, and more.
Chenal Valley- Little Rock, AR
Homes: $400,000 – $2.5 million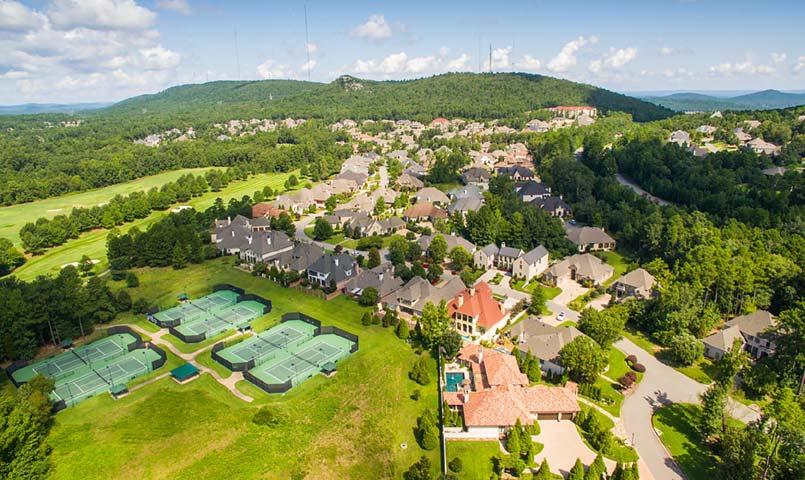 Nestled away from the hustle and bustle among rolling hills and natural woodlands, Chenal Valley is a master-planned golf community just outside of Little Rock, Arkansas. Centered around two Robert Trent Jones, Jr.-designed championship golf courses, residents are not only treated to some of the finest golf in the south, but also an array of recreational and resort-style amenities. With approximately 4,600 residences on 800 acres, there are plenty of housing options for those moving to Arkansas—with real estate that includes exclusive access to a sprawling clubhouse and pool complex, award-winning dining, tennis, a 6,000 square foot fitness center, and much more.