Pros and Cons of Living in a Gated Community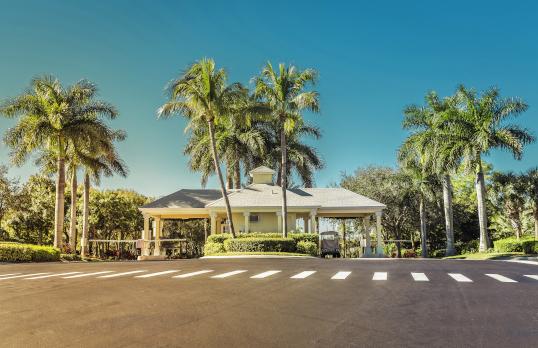 Gated communities have become increasingly popular in recent years as people seek security, privacy, and a sense of community. And while these communities offer a range of benefits, there are also a few drawbacks depending on your preferences and priorities for finding the perfect place to call home.
In this article, we'll explore the pros and cons of living in a gated community to help you make an informed decision about whether it's the right choice for you.
Pros of Living in a Gated Community
Enhanced Security
One of the primary reasons people choose gated communities is the heightened security they provide. Controlled access gates, security personnel, and surveillance systems can help deter crime and provide residents with a greater sense of safety. According to a study by Crime & Justice Research Alliance, homes in non-gated communities are burglarized significantly (33%) more than homes in gated communities.
Privacy
Gated communities offer a level of privacy that is often hard to find in other residential areas. Restricted access means that unwanted visitors are less likely to enter the community, providing residents with peace and solitude. The lack of outside road and foot traffic means gated neighborhoods will be quieter within a more controlled environment, which is a big benefit for most residents.
Community Amenities
Inherent to gated communities is the word "communities" which almost always means a friendly and welcoming atmosphere for residents. Aside from fostering a unique camaraderie among residents and neighbors, many gated communities come with an array of appealing amenities that promote an active lifestyle and improved quality of life. Things like clubhouses, swimming pools, fitness centers, and walking trails are just the beginning. You'll also find tennis and pickleball courts, parks, golf courses, recreational lakes, and more, within the gates of some lifestyle communities.
Maintenance and Services
Gated communities often provide maintenance services for common areas, landscaping, and even home exteriors, relieving residents of the burden of these responsibilities. This can save time and money while ensuring the community looks pristine. It's for this reason that gated communities are especially popular among retirees and 55-plus residents. The baby boomer generation is actively searching for low-maintenance homes in areas that provide a more relaxed, stress-free life—often hallmarks of a gated community.
Exclusivity
Some people appreciate the exclusivity that comes with living in a gated community. They enjoy being part of a select group of residents who have access to certain perks, privileges, services, and amenities.
Sense of Community
Gated communities tend to foster a greater sense of community among residents. With shared amenities, priorities, and even concerns, residents often develop closer bonds with their neighbors. Even better is the fact that a lot of gated communities have full-time lifestyle directors who plan regular events, social clubs, and activities for community residents and members to enjoy.
Cons of Living in a Gated Community
Cost
The exclusivity and amenities in gated communities come at a price. Residents are typically required to pay homeowners' association (HOA) fees to cover maintenance, security, and community services. Club membership may be required within some communities, and while the additional cost is often reasonable, it's something that needs to be considered and budgeted for when considering moving to a gated community. In some cases, residents have little control over the homeowners' association's decisions, and disagreements with HOA policies can lead to disputes and conflicts.
Lack of Diversity
Sure, the increased sense of community means you'll probably be living among like-minded people with common interests, but it can sometimes be less diverse than other residential areas. Just something to keep in mind as a potential downside to living in a gated community, depending on your outlook.
Rules and Regulations
Some gated communities can have strict rules and regulations governing everything from the color of your house to the types of pets allowed. And while some may prefer more consistent policies that reflect the values and needs of the community, others may find the rules restrictive and feel that they limit their personal freedoms.
Explore Hundreds of Gated Communities on PCR
There you have it. While there can be some disadvantages to living in a gated community, we feel the benefits far outweigh the cons. What do you think? Is a gated community right for you? If you're considering a move to a gated community, start your search on PCR! You can explore and discover hundreds of gated communities based on location, price, and lifestyle amenities.