Recent Empty Nester? Here Are Some Fulfilling Ways to Spend Your Free Time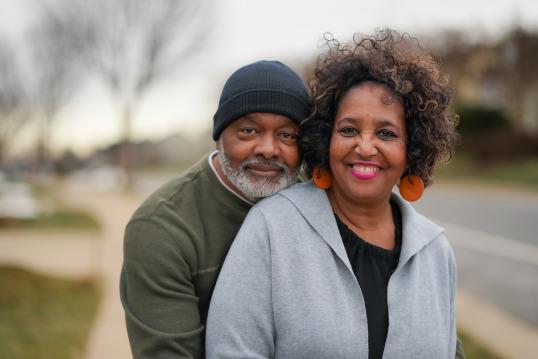 Are you a recent empty nester? If so, it might seem daunting to face the world again, filled with limitless possibilities. After all, there's so much to do and see—where should you start? If you've been looking for advice on how to fill your time in a relaxing and fulfilling way, keep reading for a few interesting ideas.
Go Traveling
If you've always wanted to take that big trip, but life got in the way, now is the time! As an empty nester, traveling can be a great way to see the world while enjoying your time in a relaxing and fulfilling way. Here are a few tips to help you make the most of your travels:
Plan your trip in advance. This will ensure you have the time to book hotels, flights, and tour activities. And keep in mind that the farther you plan to travel and the longer the trip, the farther in advance you should plan.
Be flexible with your travel dates. Being open to travel windows will allow you to find the best deals on flights and accommodation.
Try new experiences. Try doing something for the first time when traveling! For example, suppose you've never been skiing. Schedule some time during the snow season in Lake Tahoe or make a bigger trip to the Swiss Alps! Or think of a place you've always fantasized about visiting and go!
Traveling with friends. Traveling can be lonely at times—you may want to consider traveling with other empty-nester friends so you can enjoy the sights together.
Update Your Home
As an empty nester, you may have some extra time and money on your hands. Real Simple suggests considering a renovation project if you're looking for a way to improve your home and make it feel fresh and new. Updating your home can be a great way to reinvigorate your space and make it feel like your own again.
There are a few things to remember when renovating as an empty nester. First, consider your needs. What are your must-haves in a home? What can you live without? Next, work with a reputable contractor to get an accurate estimate of the costs associated with your renovation. Finally, consider your renovation's impact on your home's value. The Village Guru explains that if you're planning to sell shortly, choose renovations that add value to your home.
Downsize
Downsizing as an empty nester can be a great way to reduce financial strain and lead to a more manageable lifestyle. Working with a local real estate company to sell your current home and buy a smaller one can allow you to trim down on mortgage costs, property taxes and utilities, while also allowing you flexibility in terms of space.
Alternatively, exploring listings and renting an apartment or condo can provide a greater level of freedom when it comes to location and maintenance management. You may find that you pay around the same amount in rent as you did for your mortgage, but remember that all amenities are included and you will not have to pay fees for landscaping or water and garbage. It's all built in!
Move to an Active Adult Community
Whether you decide to downsize to a smaller home or are simply looking for a change of scenery, exploring real estate in active adult communities is a great option for empty nesters. As many of them are either retired or approaching retirement, moving to a master-planned community offers many benefits and opportunities to remain active and socially engaged. Aside from well-constructed low/no-maintenance homes, the array of resort-style amenities in communities provide something for every lifestyle—from golf to pickleball to clubhouses, swimming pools, fitness centers, walking trails, social clubs, and more!
Get Organized
Whether you make a move or travel the world, organization will be vital in navigating this next phase of life. If you've been putting it off, be sure to use some free time to organize and digitize essential documents such as medical records, travel documents, and business records.
Consider the benefits when you go with a PDF file converter to make this process easier. Once your files are scanned, you can drop them into the free conversion tool and it will automatically change their file types to PDFs. After digitizing your documents, you can save them on the cloud and access them from anywhere in the world whenever you need them.
Find Your Formula for Fulfillment
This new phase of life is the perfect time to prioritize yourself and find things that truly make you happy. Use this journey as a genuine learning opportunity to discover more about the world, yourself, and your needs.