Best Places to Retire in the West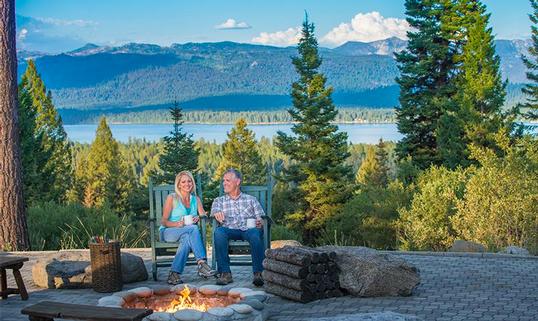 Go west, 55+ active adult retiree, go west…
Of course we paraphrase the famous quote that encouraged America's westward expansion and the concept of Manifest Destiny, but you get the point.
Besides the awe-inspiring landscapes and mostly pleasant (but often misunderstood) climate, the west has long been associated with opportunity and new beginnings. For many retirees, that can really hit the spot.
If you feel your destiny is beginning to manifest as you close in on retirement, and it's calling you westbound, here is a list of the best places to retire in the western U.S.
Washington
With a temperate climate, stunning scenery, and 2,500 miles of marine shoreline, it's not hard to see why Washington state is one of the best places to retire in the west. For those who crave a more active outdoor lifestyle, there is certainly no shortage of opportunity in the Pacific Northwest. From sanctuaries on elevated forest land to waterfront resorts and golf on the Puget Sound, retirees can find an array of community options when looking to settle down in the Evergreen State. Browse Washington retirement communities.
California
The Golden State has long been a land of opportunity. A place with mass appeal, diverse landscape, and near perfect climate. For active adult retirees, the high quality of life and top-rated healthcare options seal the deal making it the ideal place to go and start a new life chapter. Retirees have so many community options from ranch living to coastal paradise to mountain homes, Bay Area beauty, and more. So if you're asking "what is the best western state to retire in?", it's California that tops the list for many. Browse California retirement communities.
Montana
With acres of sweeping plains and mountain ranges of Big Sky Country, active adult retirees hearing the call of the wild look to Montana as one of the best places to retire in the western United States. Aside from the obvious appeal of Glacier National Park and Yellowstone National Park, retirees enjoy a lower cost of living and far less crowds than most western states. From big game hunting and trout fishing to ATV excursions, horseback riding, and skiing, there are endless year-round opportunities for Montana outdoor adventure. Featured Montana community: The Ranches at Belt Creek
Idaho
Dramatic mountain views. Crystal clear lakes. Thousands of acres of unspoiled high country wilderness. If that doesn't describe a top place to retire in the west, we don't know what does. It's all part of retiring in Idaho, which makes it almost too good to be true that it's also one of the more affordable places to retire. The state's overall affordability and a cost of living that's 5% below national average will have your retirement savings going further and lasting longer. Browse Idaho retirement communities.
Colorado
If you're looking to become one with nature in your golden years, you'll be riding a rocky mountain high when you settle down in the great state of Colorado. Combine the taxes, healthcare, and abundance of outdoor recreation and you'll find some of the best bang for your buck when choosing Colorado as the best place to retire in the west. Whether in a mountain community or a more rural part of the Centennial State, there's plenty of adventure to keep you active, healthy, and happy in your retirement. Featured Colorado community: Pelican Lake Ranch