The Benefits of Living in Oklahoma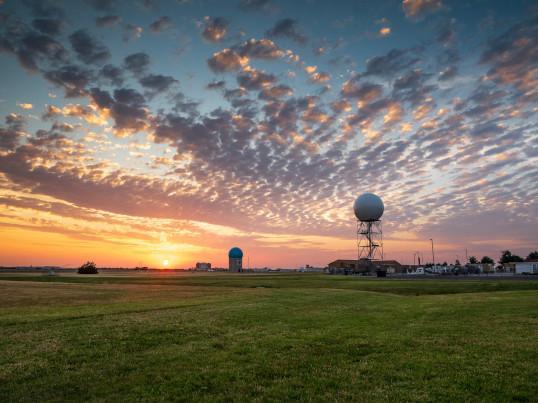 Moving to Oklahoma offers an exciting prospect of embracing the heartland's warm charm, natural beauty, and rich cultural heritage. As one of the most diverse and vibrant states in the country, Oklahoma boasts a perfect blend of modern city life and picturesque countryside.
From the bustling urban centers with their thriving art scenes and culinary delights to the serene landscapes of rolling prairies and tranquil lakes, Oklahoma can be a wonderful place to call home. Whether seeking a new job opportunity, a retirement destination, or simply a change of scenery, Oklahoma promises a unique and fulfilling experience for those ready to call it home.
If you're considering a move to the Sooner State, keep reading to discover the benefits of living in Oklahoma.
Affordability
One of the most enticing aspects of moving to Oklahoma is the state's affordable cost of living. Housing prices are significantly lower compared to many other parts of the country, allowing residents to get more for their money. Whether you're looking to rent an apartment in the city or buy a house in the suburbs, Oklahoma's real estate market is more accommodating to a variety of budgets, making it an attractive destination for families and young professionals alike.
Overall, housing is 27% lower in Oklahoma than the national average, while utilities are 6% lower. And as if all that wasn't enough, Oklahoma has some of the lowest tax rates and best tax incentives in the nation.
Thriving Job Market
Oklahoma is not just a land of scenic beauty—it's also a hub for various industries, including energy, aerospace, and technology. The state is home to numerous Fortune 500 companies, offering a diverse range of employment opportunities. Whether you're an engineer seeking opportunities in the oil and gas sector or an IT specialist looking to work in the growing technology scene, Oklahoma provides a robust job market with potential for career growth and stability.
In short, the state's unemployment rate is below the national average while it ranks 4th in the country for its overall economic outlook.
Natural Beauty
Oklahoma boasts breathtaking landscapes that encompass everything from lush green forests and rolling hills to expansive prairies and crystal-clear lakes. The state's diverse geography offers plenty of outdoor activities, such as hiking, fishing, and camping, appealing to nature enthusiasts and adventure seekers alike. Additionally, the region's unique climate allows residents to experience all four seasons without extreme weather conditions.
Rich Cultural Heritage
Oklahoma's cultural heritage is a blend of Native American, Western, and Southern influences, creating a unique and vibrant atmosphere. From world-class museums, art galleries, and historical landmarks to lively festivals celebrating music, food, and heritage, the state offers a rich cultural experience that is both captivating and enlightening.
Central Location
Oklahoma's geographical location in the heart of the United States makes it an ideal base for traveling and exploration. With convenient access to major highways and airports, residents can easily embark on road trips to neighboring states or take advantage of affordable flights to various destinations across the country. Combine its convenient location with the other benefits we've touched on (low cost of living, tax benefits, culture, and more), and Oklahoma can also be a great place for seniors and active adults to retire.
Friendly Communities
Oklahomans are renowned for their warm hospitality and strong sense of community. Moving to Oklahoma means becoming part of a tight-knit and friendly society that embraces newcomers with open arms. Whether you're attending local events, joining clubs or sports teams, or participating in community initiatives, you'll quickly find yourself immersed in a supportive network of like-minded individuals.
If you're interested in a move to Oklahoma and are looking for a community-oriented atmosphere with low-maintenance homes and resort-style amenities, start your search with this PCR-featured master-planned community in the South Tulsa area:
The Lakes at Rabbit Run- Broken Arrow, OK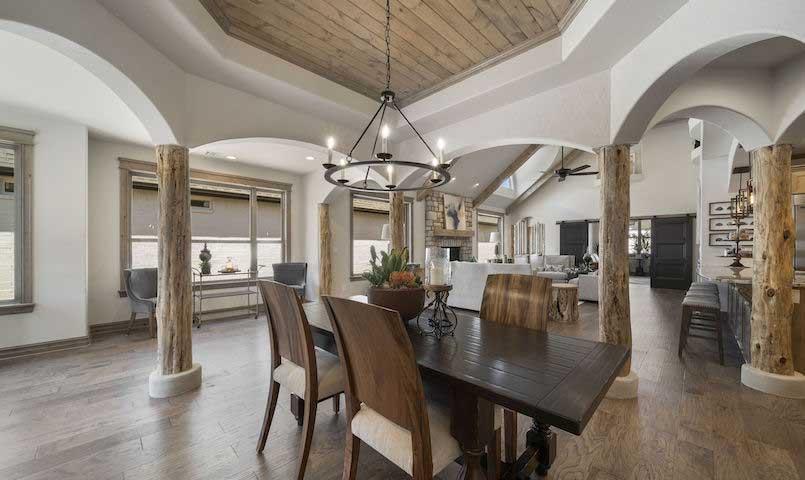 One of the top active adult communities in Oklahoma, The Lakes at Rabbit Run sits on 30 acres and features 100 lots with low-maintenance homes and an array of amenities that encourage a connected and well-balanced lifestyle. The community is highlighted by two lakes for residents to enjoy a serene ambiance and a variety of recreational activities.
A community clubhouse features gathering spots for socializing and special events, a firepit, and putting green. Residents also have access to onsite pickleball courts, a fitness center, and more than two miles of walking trails. Convenient to South Tulsa's shopping, dining, world-class golf, and only blocks away from healthcare facilities, The Lakes at Rabbit Run provides a comfortable, safe, and peaceful environment while maintaining a strong sense of community.