Benefits of Living in an Active Adult Community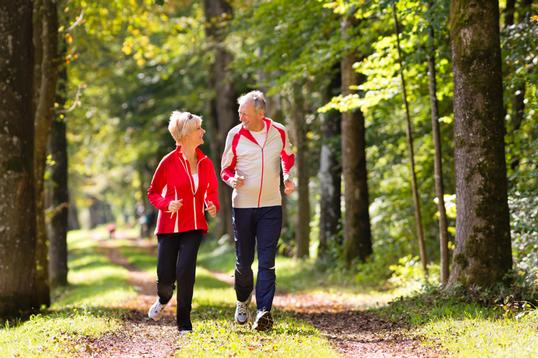 In a nutshell, active adult communities are real estate developments that offer relaxed and autonomous living to residents usually over the age of 55. They are retirement-friendly, low-maintenance, age-targeted, and independent. If you're looking to live among people of your generation while maintaining a healthy and dynamic lifestyle, there are many benefits to living in an active adult community.
PCR is all about helping active adults find a community that perfectly complements their lifestyle. Here, we'll explore the top benefits of living in an active adult community.
Stress-free living. A major benefit to living in an active adult community is the low-maintenance lifestyle. Many HOAs incorporate security, lawn care, trash pickup, and exterior home maintenance, so that residents can spend more time doing the things they enjoy. And speaking of things to enjoy, the amenities and spoils you'll find in an active adult community are second to none. Often geared toward lifestyle preference you'll find everything from swimming to golf...all capped off with a visit to the spa and sunset cocktail in the community clubhouse.
Epicenter of activity. Location is a huge consideration for retirees, and it's a huge benefit of living in an active adult community. If you choose an active senior community, you can be sure you'll have quick access to daily conveniences—near shopping centers, restaurants, cultural attractions, medical centers, airports, and metropolitan areas. It gets even better when you zero in on your preferred lifestyle when searching for communities, as you'll find plenty that are near beaches, oceans, lakes, ski resorts, mountains, and more.
Tip-top shape. Among the biggest benefits of every active adult community are ways to stay, you guessed it, active. Physically active, sure, but the best communities will keep you fresh and stimulated—mind, body, and soul. With a plethora of clubs, wellness classes, and planned activities, along with onsite activities like hiking, biking, horseback riding, yoga, tennis, pickleball, and more, you'll never be bored living in an active adult community.
Home sweet home. Active adult communities are known for offering a diverse selection of beautiful home options. They can be comprised of single-family houses, as well as multi-family patio homes, condominiums, or townhomes. Quality, energy-efficient homes that offer the privacy and independence of ownership without all the work and upkeep is, to many, the most important benefit associated with active adult communities.
All together now. Sure, maintaining a strong sense of self-reliance and independence is an important part of active adult communities, but it's the true sense of community that can also provide residents with the ultimate comfort and peace of mind. Connecting with others of like mind and age is all part of remaining "active" as we age, and these communities make it easy and fun to create new, lasting friendships.
Find Your Active Adult Community
Featuring hundreds of the best active adult communities throughout dozens of retirement-friendly states, PCR can help you narrow down your search and discover the community that's best for you. Start your active adult community search today!