Benefits of Living in the Mountains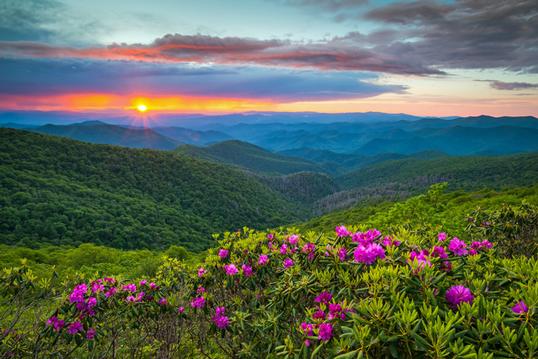 Getting a little bored with the whole low altitude sea level thing? Is the hustle and bustle of city and suburban life becoming monotonous? If you've had enough of the rat race, consider picking up sticks and heading above the clouds…for living in the mountains!
There's something about mountain living that's just good for the mind, body, and soul. And there's a reason some cultures consider mountains to be gods—the natural towering wonders can't help but inspire awe with their inherent beauty and raw power.
So if you find yourself looking for mountain communities to call home, the grand peaks and stunning vistas are a given. But they have a lot more to offer that leads to happiness and health.
Mountain Living Promotes an Active Lifestyle
Check any list of the most active states, and the majority almost always feature mountain ranges. If living an active retirement lifestyle is a priority as you search for the best place to retire in the mountains, you'll have plenty of options. Hiking, mountain biking, rock climbing, and skiing are just some of the invigorating activities you'll have at your disposal, every time you open your front door. No gym membership or personal trainer required to burn some serious calories. Mother Nature provides all the motivation you need.
Mountain Living is Healthier for You
We established that living in the mountains inspires physical activity. Beyond that, the mountain air itself fosters health and wellness. The pollutants we encounter in cities and population centers simply don't exist in the wilderness, and the fresh, clean mountain air becomes an oxygen-rich treat for the lungs—great for asthma and other respiratory conditions. High altitude living has also been linked to fighting obesity, lowering risks of heart disease, and above average life expectancies.
Mountain Living Brings Serenity Now
Mountain real estate puts you smack in the middle of the great outdoors, far from the madding crowds. However you find your peace—be it star gazing away from city lights where the Milky Way crystalizes in full glorious display, hearing the tranquil sounds of mountain streams, or admiring wildlife in their natural habitat—the mountains bring you balance and perspective. Even the smells synonymous with mountain air are said to reduce stress and promote a good night's sleep.
These are just a few of the reasons many active adults are choosing mountain retirement communities. When it comes to the best places to live in the mountains, PCR features an expansive selection of mountain homes, resorts, and communities to help you reach your summit.