5 Benefits of Living in a 55+ Community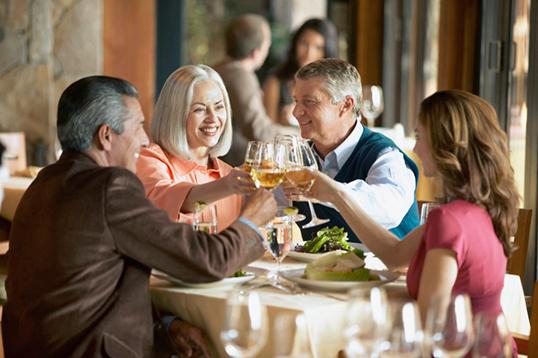 From the variety of amenities to desirable locations, there are many benefits of living in a 55+ community. They are an attractive option for empty-nesters, retirees, and pre-retirees who want to live an active and low-maintenance lifestyle in a secure setting; and although 55+ communities are commonly referred to as retirement communities, you don't have to be retired to live in one. If you are considering moving into a 55+ community, check out these five benefits of living in one.

Age-Restricted
With membership limited to the 55 and better crowd, you'll be surrounded by like-minded people that share similar interests, making it easy to forge new friendships. The age restriction also means plenty of peace and quiet, with no splashing children to interrupt your leisurely swim in the pool and no rowdy teens disturbing your sleep at night.

Active Lifestyle
55+ communities are perfect for active adults because they emphasize activity and fitness, with amenities and activities designed to keep residents mentally and physically active. You're likely to find swimming pools, fitness & wellness centers, golf, pickleball, bocce, shuffleboard, field trips, classes, and a range of clubs to join.

Convenient Location
Most 55+ communities are located within a short drive or walking distance to shops, restaurants, theaters, churches, and medical facilities. Communities typically offer public transportation or walking paths that lead to these everyday conveniences, so you can leave the car at home. You'll have more time to spend doing the activities you love, whether in town or in your community.

Low-Maintenance Living
Homes within 55+ communities are designed with you in mind, with floorplans and features that accommodate active adults and contribute to a low-maintenance lifestyle. You'll maintain your independence while not having to worry about yard work and exterior maintenance of the home.

Sense of Community
The sense of community is one of the most praised aspects of living in a 55+ community. Studies have shown that having a sense of community greatly impacts a person's well-being and quality of life. Neighbors build lasting friendships and often become close like a family. Opportunities to give back, share hobbies, and engage within the community foster a sense of pride and belonging.


Click here to find your perfect 55+ community