Top 10 Best Retirement States for Golfers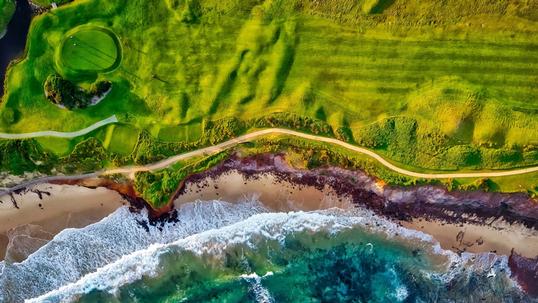 Finally ready to trade in the work boots (or shiny wing tips) for a sweet pair of golf shoes? As you prepare to officially call it a career and transition to a life of golf, leisure, fun recreational activities, country club spoils...and more golf, here's a list of the top retirement states for golfers to help kick-start your search.
Florida. For many 55+ active adults, there's no contest. Florida is the best place to retire for golf, full stop. Golf Magazine named Florida the No. 1 state for "Golfiness," and with no state income tax and an abundance of golf retirement communities in Florida, there's good reason so many golf-loving retirees call the Sunshine State home.

Arizona. The Florida of the desert southwest, Arizona is the year-round golf state of choice for those who prefer a more "dry heat." With weather that's nothing short of perfect October-April, you'll find many of the best golf communities to retire in Arizona—along with a laid back lifestyle that's perfectly suited for retirees.

California. California boasts more than 900 golf courses! That's second to only Florida, making the Golden State a no-brainer as a top retirement haven for golfers. With an ideal climate and diverse landscape, California golf communities are tucked in mountains or sprawled along the Pacific Coast. Oh, and both Pebble Beach and Torrey Pines offer public access, just saying.

South Carolina. You won't find many "best of" golf retirement destination lists that don't include South Carolina. Hilton Head Island alone features a whopping 24 courses, and Myrtle Beach is a golf lovers' paradise. Elite golf communities in every part of the state blend high-quality housing, the finest recreational amenities, and a welcoming environment for golf enthusiasts of all abilities.

North Carolina. Amateurs and pros alike agree that North Carolina is home to some of the best golf courses in the country. In fact, it's said that the Pinehurst area is the "Home to American Golf." And while playing Pinehurst may not be in the cards for some of us, rest assured that North Carolina features many of the best golf communities to retire in.

Colorado. Some of the nations best values—and views—can be found on public courses around the Denver area. Plus, more distance on your drives in thin air...always a bonus for senior golfers. Golf communities set against the stunning backdrop of the Rocky Mountains and a surprisingly mild climate most months of the year make Colorado a top retirement state for golfers.

Georgia. The Masters at Augusta National. Enough said, really. But aside from the prestige and name-recognition of perhaps the world's most famous golf course, Georgia has a lot to offer in terms of best places for golfers to live. Resort retreats and golf communities full of southern charm and rich history make The Peach State a popular retirement destination for golfers.

Texas. The expansive Lone Star State is known for many things, and golf has always been near the very top of that list. With a climate that perfectly lends itself to hitting the links all year long, there's a lot to love about Texas golf communities—from courses tucked in the foothills of the Texas Hill Country to quarry holes to historic clubhouses.

Pennsylvania. The Keystone State gave us Oakmont, Merion, and the incomparable Arnold Palmer. It also features country club communities in the Pocono Mountains highlighted by year-round recreational activities, lakefront properties, and championship-caliber golf courses for retirees.

Arkansas. Arkansas makes the list simply because it's home to one of the best golf retirement communities around: Hot Springs Village. It's the nation's largest gated community, and an absolute golfer's delight. With nine signature golf courses all deemed "senior-friendly," this beautifully sprawling destination epitomizes golf retirement community.