Embrace the Gem State: Why You Should Move to Idaho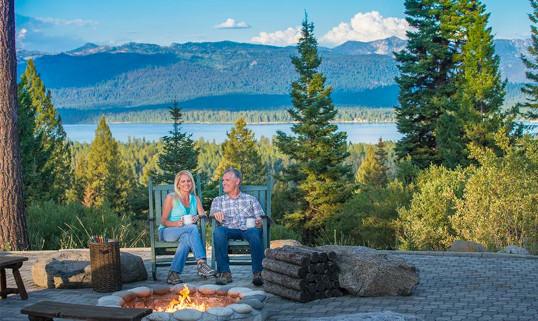 Nestled in the heart of the Rocky Mountains, Idaho is a hidden gem that often goes overlooked when discussing desirable places to live in the United States. But those who have experienced the tranquil beauty and unique opportunities it offers will attest to its countless advantages. From breathtaking natural landscapes to a thriving economy and strong sense of community, this article shares some highlights of The Gem State and top reasons why Idaho is an exceptional state to call home.
Unparalleled Natural Beauty
Idaho's landscape is nothing short of awe-inspiring. With its rugged mountains, pristine lakes, lush forests, and scenic rivers, it beckons nature enthusiasts and outdoor adventurers alike. The state is home to the iconic Sun Valley, a world-renowned ski resort attracting winter sports enthusiasts from around the globe. In the warmer months, hiking, fishing, camping, and boating opportunities abound, providing an endless array of outdoor activities to enjoy. Other popular attractions that spotlight Idaho's immense and breathtaking wilderness include The Snake River, Shoshone Falls, Lake Coeur d'Alene, Sawtooth National Recreation Area, and the Boise River Greenbelt.
Affordable Cost of Living
One of the most appealing aspects of living in Idaho is its affordability. Compared to many other states in the country, housing costs, utility bills, and overall living expenses are relatively lower. This makes Idaho an attractive option for families, young professionals, and retirees looking to stretch their dollars while maintaining a high quality of life. Also lower than many other states are Idaho's property and sales taxes, and with Social Security benefits not taxed, it's a particularly tax-friendly state for retirees.
Strong Economy and Job Opportunities
Contrary to its rural image, Idaho boasts a robust and diverse economy. In fact, Idaho has consistently ranked near the top in the Index of State Economic Momentum from State Policy Reports—an index that ranks states based on their most recent performance in three key measures of economic vitality (personal income growth, employment growth, and population growth).
The state's major industries include agriculture, manufacturing, technology, and tourism. The tech sector has been rapidly growing, with several major companies establishing a presence in cities like Boise, attracting a skilled workforce. Additionally, agriculture remains a crucial backbone of Idaho's economy, with the state being a major producer of potatoes, barley, and other crops.
Four Vibrant Seasons
Idaho experiences four distinct seasons, each offering its own unique charm. From the colorful foliage of fall to the picturesque snowscapes in winter and the vibrant blooms of spring and summer, residents enjoy a diverse range of seasonal activities and experiences.
Low Crime Rates
Idaho's crime rates are notably lower than the national average. This contributes to a safer environment, allowing residents to feel more secure in their homes and communities. The capital city, Boise, has particularly low crime rates compared to the rest of the country, 25% less than the national average. U.S. News recently ranked Idaho as the fifth safest state in the country.
A Sense of Community
Idahoans are known for their warm hospitality and tight-knit communities. Neighbors often look out for one another, creating a strong sense of belonging. The state's relatively small population also contributes to a close community atmosphere, where individuals can easily engage in local events and participate in community initiatives.
Considering a move to Idaho? Be sure to check out the state's stunning master-planned lifestyle communities. Specifically designed for everyone from families to active adults to 55+ seniors and retirees, Idaho is home to many active adult communities. Here is a brief overview of some of the top communities in Idaho.
Cadence at Century Farm- Meridian, ID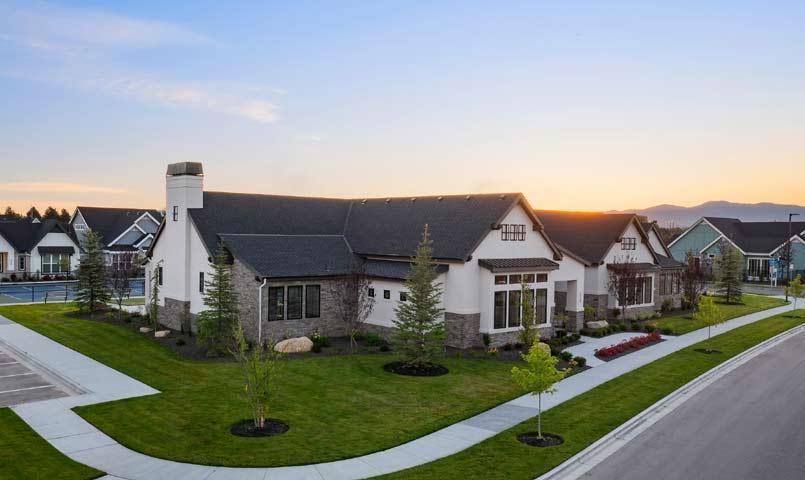 Located approximately 20 minutes from Boise, this gated 55+ community is the third from Brighton's national award-winning Cadence developments. The 25-mile Boise River Greenbelt is within minutes, as are the nearby Boise Foothills and Idaho's famous Snake River. Residents enjoy an array of resort-style amenities including a central clubhouse with gathering areas, indoor pool and hot tub, fitness center, walking trails, pickleball, and bocce courts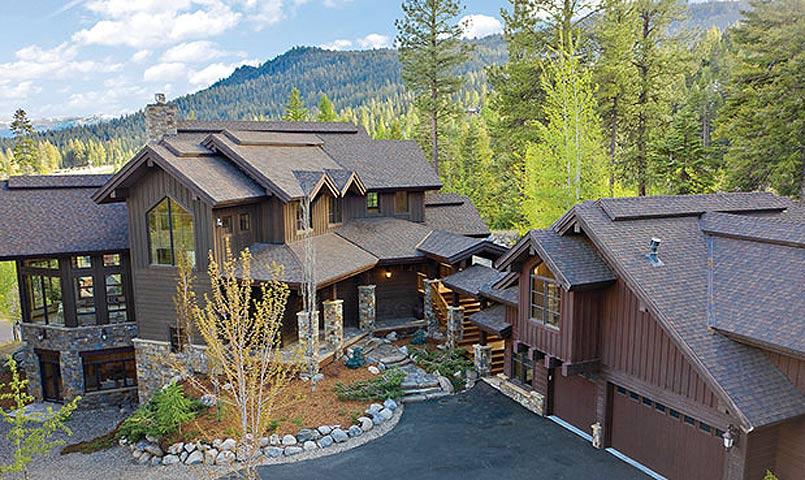 A pristine mountain community nestled in Idaho's West Central Mountains, Tamarack Resort truly has something for everyone—families, active adults, retirees, and outdoor enthusiasts alike. Located two and a half hours north of Boise in Donnelly, ID, residents of this Idaho resort community enjoy 3,600 acres full of world-class amenities, an abundance of recreational activities, and turnkey mountain-modern residences.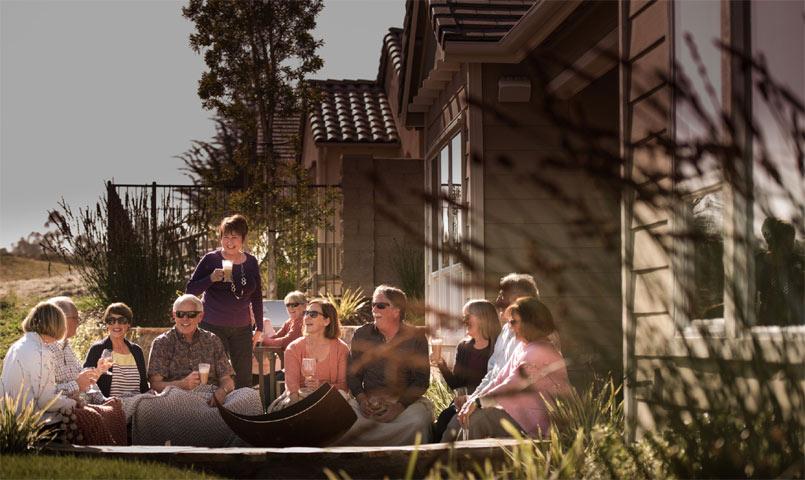 Tucked into Idaho's Treasure Valley in the burgeoning small town of Kuna, this new master-planned community by Shea Homes offers 12 different two- to four-bedroom and two- to three-bathroom floorplans ranging in size from 1,342 to 2,367 square feet. Planned amenities include a resort club, fitness center, café and bar, event and lounge areas, resort and lap pools, pickleball, and more.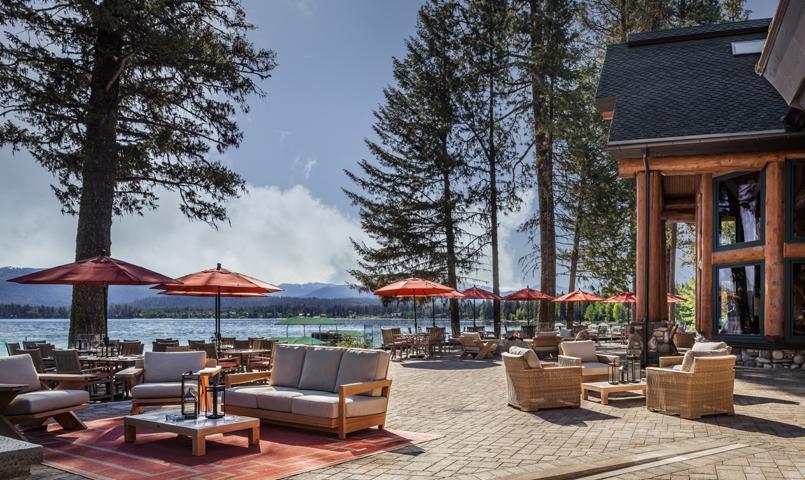 Set above Payette Lake in the heart of the Salmon River Mountains, this central Idaho gated community features a list of private club and recreational amenities. In addition to a championship golf course, residents of this four-season destination are surrounded by thousands of acres of unspoiled high-country wilderness, convenient to alpine skiing and snowboarding, hiking and camping, horseback riding, whitewater rafting, boating, and fishing on rivers and alpine lakes.