Midlife Crisis: An Opportunity for Positive Change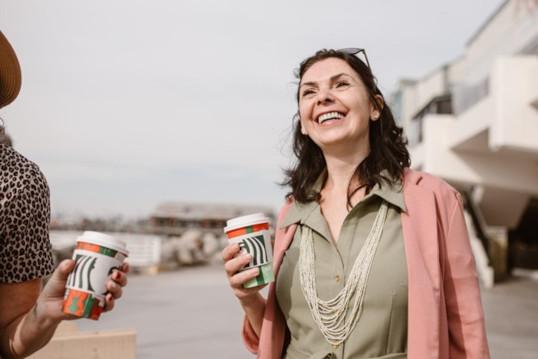 People often dread or discuss midlife crises in hushed tones. But what if you could reframe your midlife crisis as an opportunity for positive change? What if it was a platform to step back, reflect, and decide how you want to move forward? Here are some of the ways you can use this season to bring more positivity and improvement into your life!
Planting a Garden
Do you miss having fresh vegetables, fruits, and herbs during the hot summer months? Planting a garden is an excellent way to add positivity to your life; you not only get to enjoy the fruits of your labor (literally), but gardening has proven to reduce stress levels, promote physical activity, and yield many other health benefits. Plus, there's just something about getting your hands dirty that makes it all worth it!
If you're overwhelmed by the prospect of starting a garden, consult online resources like HomeGardenHero. You'll find plenty of tips, strategies, and product reviews to help you get off to a strong start!
Launching a Business
Launching a company is one way to take advantage of your midlife crisis and turn it into something positive. Whether starting an online store or offering services like tutoring or photography, there are countless opportunities out there that don't require huge capital investments or tons of time commitment. With the right business plan and dedication, you can turn your midlife crisis into an opportunity for financial growth.
Finding a New Job
Take this opportunity to find a new job if your current one has you feeling stuck or needing a change of pace. You can use this period in your life as an opportunity to get a vocation that better suits who you are now — something that will challenge you and push you out of your comfort zone.
When searching for a more rewarding job, take some time to evaluate your resume for any changes you need to make. Create a resume and CV that succinctly highlights your educational background, career experience, and skills.
Going Back to School
Going back to school in the midst of a midlife crisis can be transformative, allowing individuals the opportunity to gain new knowledge, explore their passions, and discover a new sense of purpose. Pursuing an education can also lead to increased career opportunities and higher earning potential, as well as personal growth and development.
For example, if you want to start a new career as a teacher, you can earn a degree in education. Earning an online degree helps with streamlining, well, everything as you'll be able to learn on your own schedule and at your own pace.
Spending More Time with Friends
Midlife crises often bring about feelings of loneliness or isolation, but you don't have to let that happen to you! Be intentional about spending time with friends who make you laugh and remind you of the great things in life. Quality time with those who understand what it means to go through changes in life can make all the difference, so lean on those friends who remind you that even when things seem tough, brighter days are ahead.
Doing More Outdoor Activities
You might find it easy to stay inside all day, binging TV or scrolling through social media feeds. But don't let your screens consume you! Make an effort to get outside and enjoy nature by going on hikes, camping trips, bike rides — whatever outdoor activities make sense for where you live. Spending more time outdoors has been proven to improve mental health and reduce stress levels. Besides, it's always beneficial to unplug from technology now and then!
Making a Move
Sometimes all it takes is a change of scenery. With the average age of those going through a midlife funk being between 40-60, it could be a great time to get a fresh start in a new location. If you're on the high end of the age range, you could be in the pre-retirement phase looking for a more laid-back, stress-free, low-maintenance lifestyle. Downsizing your home, moving to a warmer climate or a state with better tax benefits can do wonders for those navigating a midlife crisis. For many, master-planned lifestyle communities offer benefits and advantages we've already touched on—social clubs and regular activities to make new friends, amenities that encourage outdoor recreation and an active lifestyle, and much more.
Your midlife crisis doesn't have to be negative; you can use it as an opportunity for growth and positive change. Take time during this period in your life to reflect on how far you've come, and use that reflection as motivation to continue down the path of self-improvement. Planting a garden, changing your vocation, going back to school, starting a business, spending time with good friends, and getting outside more often will get you off to a great start. And remember that when you pursue personal growth, brighter days will follow!