Second Homes in Private Communities Sometimes Hidden Gems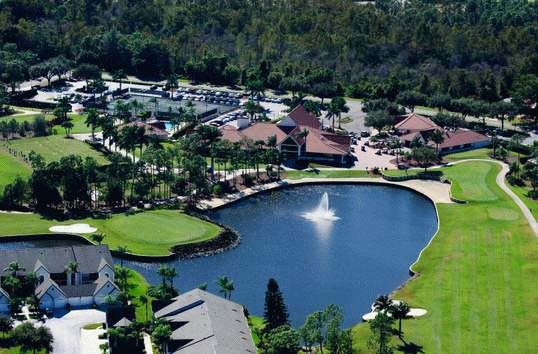 By Lew Sichelman

There's a whole other world of master-planned communities that often go unnoticed by even the most savvy second home seeker. Buyers from all over America can miss these opportunities because they often do not appear on public multiple listing service (MLS) databases sorted by zip code, price point and other search terms designed to appeal to a wider variety of shoppers.
What's Different
Some industry experts call these hidden gems "destination amenity communities," a handle that connotes the fact that the properties are usually located in the most desirable vacation spots and are loaded with things to do. Developers spend millions putting in unique amenities that really deliver a sense of place. Then they staff the private communities with an in-house sales team and market them to buyers who are typically far away.
One reason it's hard to get your hands around properties in these communities is that they vary so widely. Some are small, 100-acre enclaves, while others are sprawling, 35,000-acre titans. Some are being developed by major, well-known companies like Bluegreen (NYSE:BXG), but others are being built by golf fanatics who made their fortunes in other businesses. And while most are high-end communities, some offer homes at many price points.
How Many Are There?
Another reason it's tough to define these often low-visibility venues is that, because they are privately developed, no one knows for sure exactly how many there are. Even the Urban Land Institute, a leader in the responsible use of land worldwide, can't offer an accurate count.
Lil Miller-Fox, and the website resource she and her partner, Marie Roberts, have run for more than a decade, PrivateCommunities.com, estimates that there are thousands of these ideal spots throughout the country.
"They run the gamut," says Miller-Fox, "And each is a story unto itself."
Miller-Fox and Roberts launched the website in 1996 to help buyers find vacation, retirement, and second homes. Try as they might to cover the waterfront, so to speak, they heard from buyers who "missed" the most desirable places because they were so well hidden.
Why Are They Hidden?
"Typically, private developers fund the community's infrastructure and set up their own in-house sales team. Often, local real estate brokers don't know what's for sale behind the gates until something pops up years later as a resale property," she explains. "Resales listed with local brokers get captured on sites such as Realtor.com and Zillow, because those sites only work with properties in the multiple-listing system. Otherwise, prime, new privately developed property is largely invisible to the general public."
It's not that developers of these secluded gems don't market their properties. They do, but because they market themselves as special places, they don't want to be perceived as accessible to everyone. Therefore, balloons at the entry just won't do. No, these private, typically gated, communities are places for people who want to feel special from day one.
A Different Thought Process
The types of buyers that these private communities attract sometimes take years to make up their minds. Discerning buyers who favor private communities tend to focus on the community's amenities and social opportunities before they ever consider price.
"It's a different buy altogether," says Miller-Fox. "It's really complex, and often the house is the last decision they make. First, they buy into the community, the club, the amenities, the lifestyle, then the house."
And that gets us back to perhaps the only real way to define these properties, which are often amenity-laden places with a society all their own. Some are targeted toward the water, some are aimed at golfers, some are for horsemen. But whatever the stated purpose, you can bet the farm there is something for everyone.



---
About the Author
Lew Sichelman is a nationally syndicated columnist who first started writing about housing in 1969. He has been rated the top housing columnist in the country by the National Association of Realtors as well as by his peers in the National Association of Real Estate Editors.

© 2010 PrivateCommunities.com® All Rights Reserved.