Things to Think About When Buying a New Home in a Master-Planned Community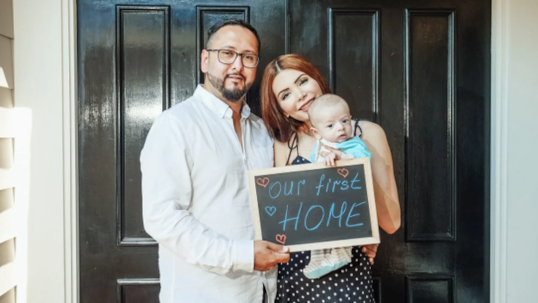 Moving homes is the beginning of an exciting new chapter in your life. Like any good thing, however, it comes with a lot of work. From choosing the right new home to downsizing your belongings and cleaning the new house, the whole experience can feel overwhelming. Fortunately, purchasing your new home and moving in can be more enjoyable than it is stressful.
If the perks, security, and amenities of a master-planned community are something your family is seeking, the first step is to find that perfect community to call home. Based on your lifestyle preferences, start narrowing down community options by ensuring your ideal new home community matches your desired criteria. Want to live in a year-round moderate climate? On a golf course or near a marina? Start by searching based on location and/or amenity type.
Then, once you've zeroed in on the right community/communities, you can dive deeper into your real estate search. Here are the factors to consider when buying a new home in a master-planned community.
Do your homework
When you're looking for that perfect new home, it's important you do your homework. Otherwise, you may end up committing to a place and mortgage that turns out to be a nightmare. An easy way to determine your budget is to get pre-qualified for a mortgage. Lenders will give you a ballpark figure to work around and this helps a real estate agent narrow down your search.
Visit and evaluate
Once you have found some prospective homes, visit them and ask yourself questions like:
Does the home fit your everyday needs?
Are you excited each time you walk in?
Are you anticipating furniture arrangements?
Can you picture making other interior tweaks?
Do you want to brag about it to all your people?
Are you tired of looking at other homes?
Choosing the right new home never looks the same for any two buyers. Discovery Packages for those looking to live in a gated community include VIP Visits or "stay and play." Test drive a community and see if it's right for you.
Are you downsizing?
Once you have found the home and it's time to move in, coming up with a plan could save you from stressing out. Particularly if you are downsizing, figuring out how much you can fit into your smaller home ahead of time will save you from a delayed move-in. You may need to make some tough decisions on what items to keep and get rid of. One practical way to organize these items is to set up four sections of boxes: keep, donate, sell, and trash/recycle.
Even when you plan ahead for downsizing, you may still have some items left over that don't comfortably fit into your new home. In these situations, you might want to keep them in a self-storage unit until you decide what you want to do. This can be pricey depending on the time of the year and the unit size you choose, so be diligent in shopping around. Taking these steps to keep the clutter to a minimum in your new home will make the unpacking process go smoothly and start you off on the right foot.
Consider a home warranty
Do home warranties really work? There's no way to predict the future, but if you work out the home warranties and TCO (total cost of ownership), the answer is "Yes!" If you want peace of mind for a little extra per month, then the pros outweigh the cost. Like homes, warranties come in many shapes and sizes. Be sure you're covered.
Deep clean the new home
Before you move all your items into the new home, take advantage of the empty space and deep clean everywhere. There will never be an easier time to clean your home than when there's nothing in it. Start at the top—dust all the ceiling fans, shelves, overhead lighting fixtures, etc. in every room. For practical purposes, it often works better to clean the kitchen first, then the bathrooms, then the rest of the rooms/spaces. Set up a station for all your cleaning products, invite a friend or two over, and make a good time of it!
As exhilarating as moving into a new home can be, it can also be extremely stressful. But it doesn't have to be! Do your research at PCR for new homes in master-planned communities with multiple amenities.