Best Places to Live in the U.S.: 10 Top Cities with Exceptional Lifestyle Communities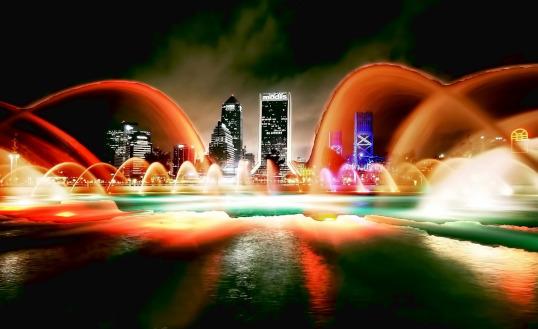 Each year, U.S. News releases its list of 150 "Best Places to Live in the U.S." Based on several factors like good overall value, desirable place to live, strong job market, and high quality of life, the most populous metro areas are analyzed and ranked.
For this article, we looked at the top 25 cities on the 2022-2023 list and zeroed in on the ones with some of the country's most sought-after master-planned communities. Keep reading to explore 10 of the best cities to live in the U.S.—and discover some of the top communities located in or near those cities.
Raleigh & Durham, NC
Named the #6 best place to live overall, North Carolina's tri-city region, aka the Triangle (Raleigh, Durham, and Chapel Hill), it's the area's strong job growth and high quality of life that continues to draw new residents. A family-friendly region (median age is 37 years old), Raleigh, Durham, and Chapel Hill features sprawling open green spaces, popular museums, and a growing art scene. Interestingly, it also ranked as the #22 best place to retire, so when it comes to searching for area real estate in a lifestyle community, there's plenty to choose from—all ages, 55+ active adult, and retirement.
Featured communities near Raleigh & Durham, NC
Sarasota, FL
Coming in at #9 overall, this Florida Gulf Coast town has a unique charm all its own. Known for its vibrant arts scene, sublime food culture, and of course white sandy beaches and tropical waters, the metro area includes just over 800,000 people with a median age of 53 years. Residents enjoy public access to Gulf Coast beaches on Siesta Key and Lido Key, and are about one hour south of Tampa and St. Petersburg, two hours from Orlando, and just over three hours from Miami. Also voted the #1 place to live for retirees, the active adult communities in Sarasota are among some of the nation's best.
Featured communities near Sarasota, FL
San Francisco, CA
Award-winning restaurants, world-class museums, world-renowned landmarks, and family-friendly activities all factored into U.S. News ranking San Francisco as the #10 best place to live in the country. While not for everyone, the trendsetting residents love the iconic city for its mostly pleasant weather, abundance of outdoor activities, and overall exciting vibes. Despite a cost of living and housing market that is well above national average, most San Francisco residents will tell you there's no place like home. PCR features several communities that are within an hour of San Francisco. While they may be outside of the city limits, they offer all the benefits that make the Bay Area and Northern California so desirable.
Featured communities near San Francisco, CA
Naples, FL
Home to a wide range of Gulf Coast sports, sprawling golf courses, miles of white sugar sand beaches, a sophisticated arts scene, and major cultural events, Naples, FL, sits as the country's 12th best place to live. Primarily catering to an older demographic of retirees and snowbirds (Naples also ranks as the #2 best place to retire), there is no shortage of amenity-rich lifestyle communities for retirees, 55+, and active adults.
Featured communities near Naples, FL
Austin, TX
Known for its amazing live music scene, parks, lakes, nature trails, the University of Texas, and local wineries, breweries, and distilleries, it's not hard to see why Austin, TX, was ranked #13 on the latest list of best places to live. Cultural events, tremendous job opportunities (tech, government, education, and healthcare are big industries in Austin), stellar higher education institutions, and year-round outdoor recreation make Austin an attractive place to live for families and active adults alike.
Featured communities near Austin, TX
Boise, ID
Out west there's a place that really offers outdoor enthusiasts everything— rivers, mountains, canyons, deserts, and lakes. They can all be found in Boise, ID, the #15 best place to live in the U.S. Residents of this affordable city appreciate straddling the line between nature and a fast-expanding urban metro area. A great place to raise a family or stretch your retirement budget, Boise, ID, offers residents the best of many worlds.
Featured communities near Boise, ID
Washington, D.C.
With distinct neighborhoods and unique surrounding towns, Washington, D.C., has more to offer than just big government. Coming in at #19 overall, The District is appealing for its plethora of restaurants, performance venues, museums, public parks, and of course historic cultural sites. A big town for sports lovers, residents are also a stone's throw from hiking, camping, and boating in Shenandoah National Park and Great Falls State Park. While affordability can be an issue, Washington offers a comparable value to similarly sized metro areas when you compare housing costs to median household income.
Featured communities near Washington, D.C.
Melbourne, FL
Local points of interest for the city that ranks #20 in the nation include Brevard Zoo, Satellite Beach, Wickham Park, Main Street Melbourne, Foosaner Art Museum and, Eau Gallie Arts District. Only 40 minutes from NASA's Kennedy Space Center and the Merritt Island National Wildlife Refuge, and an hour's drive to Orlando area theme parks, there is certainly no shortage of things to do in and near Melbourne, FL. Relatively affordable, this southeast Florida town has tremendous appeal to urbanites, families, professionals, and retirees looking to live on one of the Space Coast's most popular metro areas.
Featured communities near Melbourne, FL
Jacksonville, FL
Near the Atlantic coast in northeast Florida, Jacksonville encompasses the largest land mass for a metro area in the continental U.S. Known for its diverse neighborhoods and bustling downtown, Jacksonville is the fourth Florida city to make our list and crack the U.S. News top 25 (ranking #24 overall). A city full of restaurants, shops, and entertainment, it also boasts attractions like Jacksonville Beach, Ponte Vedra Beach, museums, and theatres. With a relatively low cost of living and an abundance of outdoor and cultural activities, there's something for just about everyone in Jacksonville.
Featured communities near Jacksonville, FL
Nashville, TN
Rounding out our list and the U.S. News #25 best place to live is none other than Music City—Nashville, TN. With a blossoming and innovative job market, relatively low cost of living, moderate year-round climate, and a sensational culinary, entertainment, and cultural scene, it's not difficult to see why people of all generations desire to live in or around Nashville. Aside from the Grand Ole Opry, Ryman Auditorium, Country Music Hall of Fame, the NFL's Tennessee Titans and the NHL's Nashville Predators, lakes, parks, and outdoor recreational activities are plentiful in the greater Nashville area.