Five Outdoor Activities to Enjoy This Spring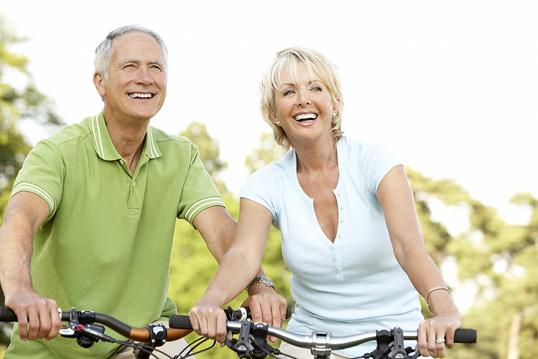 Spring is here, and it's time to enjoy all of the activities and recreation of the great outdoors! For families, active adults, and retirees, it's the perfect time of year to take advantage of nature's rebirth and focus on your own rejuvenation--mentally, emotionally, and physically. There's no better way to do that than partaking in everything our natural surroundings offer us during this transformative season. The best part? If you're looking to move to a lifestyle community (or already live in one), the amenities and options of outdoor activities to enjoy this spring are as plentiful as the blooming flora.
Here are five ways to get outdoors and be active this spring.

1. Hiking & Biking Trails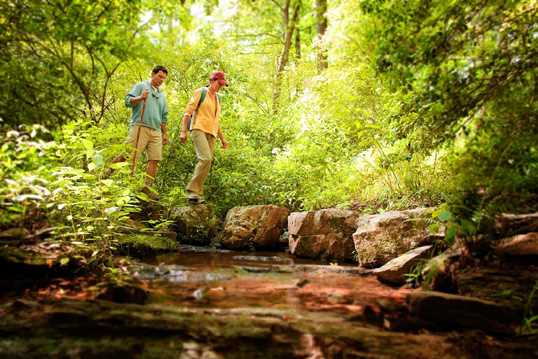 If you've been cooped up all winter in the fitness center, hit the trails for some exercise and sightseeing. Whether paved walking paths or mountain nature trails, hiking and cycling are great ways to explore the area and stay in shape.

2. Kayaking & Canoeing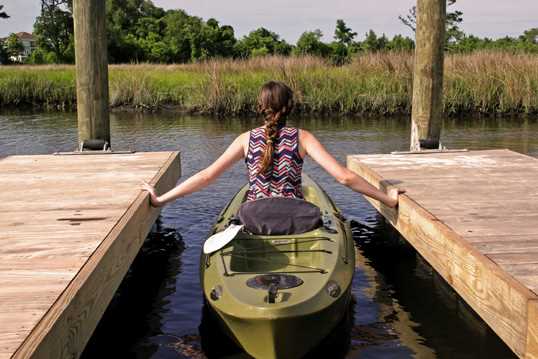 It may still be too cold to take a swim, but that doesn't mean you have to avoid all water activity. Not only are kayaking and canoeing great cardio and strength training exercises, many also consider them therapeutic to the mind and soul. Explore featured boating communities here.

3. Gardening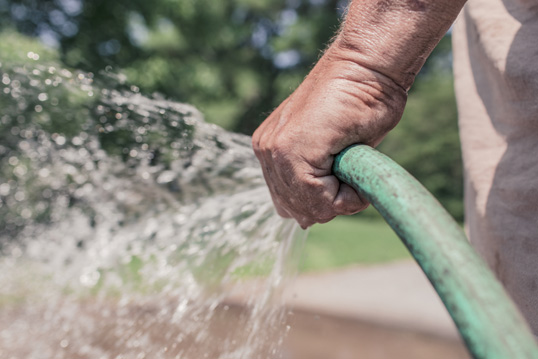 One of the first things to come to mind when thinking about spring is the return of flowers and lush greenery. Many communities have community gardens that allow residents to grow their own fruits, vegetables, herbs, and flowers. You can even turn it into a social activity by joining a gardening club.

4. Fishing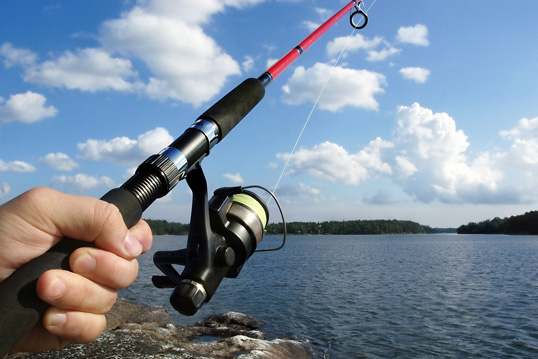 Fishing is a fun and relaxing activity to enjoy alone or with friends, and spring is said to be one of the best times of year for bass fishing. Take a weekend fishing trip or cast a line in nearby lakes, creeks, and streams. Explore communities with fishing.

5. Take Your Dog to the Park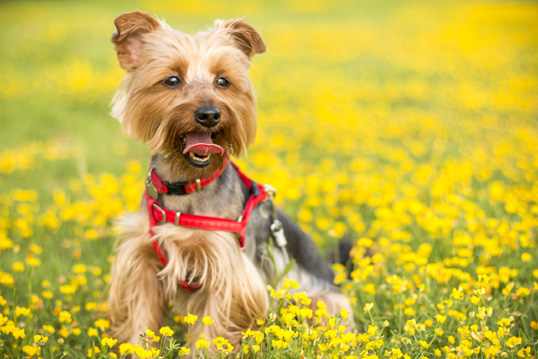 You're not the only one that's been itching to spend more time outdoors! Take your four-legged friend to a dog park for some exercise and canine interaction. This is a great way for you to meet new friends as well. Explore dog-friendly communities.
If you're interested in learning more about master-planned communities that feature all of these amenities, recreational activities, and more, PCR has you covered! You can search by location, price range, specific amenities, and more. Get started today.