8 Steps for a Perfect Pre-Retirement Assessment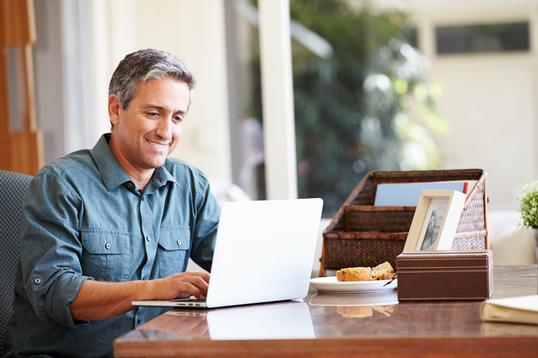 There never is a one-size-fits-all retirement plan, so knowing if you've saved enough for a comfortable retirement can be tricky. Recent studies reflect that older workers don't have adequate savings they need to hold on to their current lifestyle.
Retirees need to put extra thought into budget planning in order to stay within a fixed income. If your investments don't perform well after retirement, you're left with no choice but to return to the workforce or even spend less.
But there are simple ways you can get a little extra cash and make mindful financial choices without compromising on the bi-weekly beer hangouts and takeouts!
Here's a Guide to a Perfect Pre-Retirement Assessment to Help You Stay on Track
1. Brainstorm Your Financial Needs – Create a Budget
It's important for you to have a foolproof plan for the money you need to support your current lifestyle. By creating a budget, you get a visual description of your expected expenses and save where required. You can also list all the leisure spending and wasteful expenses that you can cut down on. Focus on investing in individual or family life coverage, health insurance, as well as a long-term profitable asset accumulation.
2. Decide on Your Post-Retirement Lifestyle
Have you thought about where and how you want to live? Are you going to stay where you are now or move closer to the family and kids? Or do you want to move to a retirement community near the coast or the mountains? Wherever you're planning to stay, make sure that it's accessible to healthcare. You will also need to think about the taxes you'll have to pay in your new location and the cost of living of the place you move to. It will all have a direct impact on your overall life satisfaction.
3. Think of New Money Making Opportunities
We all want to put a little extra cash in our pockets, don't we? All the years of experience and hard work can be put to good use once you retire. So leverage the skills you have in a different way and try something completely new. Market your skills if you have to. Make good use of the community bulletin board or put up an ad in the newspaper. If there's a hobby you've always wanted to take up that could make you earn some quick cash, you have that chance now. Get up and get going!
4. Switch to a Healthier Lifestyle
Put junk food eating and takeout to an end. Not only do they add up to the expenses, they're also not good for your gut. So, here's your chance to make your health a priority. Start by deciding on a meal plan. Think about the healthy food choices that are easily accessible to you. If you're not too sure about meal prep, there are plenty of videos on YouTube that help you plan your meals better. Try to incorporate more walking into your regular routine. If you've been taking a bus to the community church or library, start walking instead. Start taking the stairs instead of the elevator and go for walks after meals.
5. Roll Over Your 401k
Don't just let your 401k sit there; it's time to roll it over. You don't want it to be eaten up by fees after you've left your job. Transferring money from a 401k to an IRA increases your investment opportunities, allowing for more flexible estate planning and distribution options. Selecting a Self Directed 401(k) is perfect for contractors, self-employed consultants, and sole proprietors. They let spouses be the members of the plan and disregard the need for a custodian.
6. Comprehensive Risk Profile Analysis
You might have made more aggressive investment choices when you joined the workforce. But once you're a few years away from retirement, it's time to diversify your investment options to prevent losing a major chunk of your money. Meet with your financial planner to discuss the options you have to diversify your investments. Check if there's an investment that you can liquidate to transfer into a government bond or a reliable retirement plan. Get an opinion from friends and family about the popular investment plans available.
7. Retire Your Debt
When you are retired, it's important that you bury your debt. Leave no opportunity for mortgages, credit card bills, and car payments to surface when it's time to really relax and enjoy life. Create a list of all the debts, ranking them from the highest to the lowest in terms of interest rates.
8. Start Saving Money
Saving money for your retirement is especially important. Try to save a major chunk of your salary and cut down on expenses where possible. Once you've made it a habit, you'll actually find it easier to save on a lot of big expenses. Whether it's ready-to-eat meals or frozen vegetables, you can easily cut down on these expenses to save more each month.
If you're ready to hit retirement in the next 5 years, get started with a comprehensive plan. Start saving where necessary and use your investment returns for a solid retirement plan. Get help from your financial advisor to discuss a long-term retirement plan that provides enough for you and your family.
Author Bio: Rick Pendykoski is the owner of Self Directed Retirement Plans LLC, a retirement planning firm based in Goodyear, AZ. He has over three decades of experience working with investments and retirement planning, and over the last 10 years has turned his focus to self-directed accounts and alternative investments. Rick regularly posts helpful tips and articles on his blog at SD Retirement as well as Business.com, SAP, MoneyForLunch, BiggerPockets, SocialMediaToday, and NuWireInvestor.