7 Fall Fitness Activities for Seniors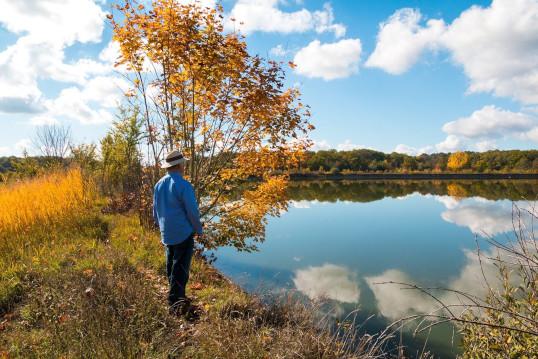 With the heat of summer starting to fade away, the fall months are the ideal time to work on boosting your fitness. There are plenty of fun activities that seniors can try. Here are seven ideas to consider.
Take A Group Fitness Class
As the temperature starts to drop outside, older people might want to turn to an inside fitness class. There are plenty of fitness activities that will be suitable for seniors. For example, yoga or tai chi might be a good option. There are a few variations on these activities for those who have joint pain. For example, chair yoga allows participants to build flexibility while sitting down. This will improve mobility and lower the risk of a fall.
Some people like to hit the pool, with some swimming lessons or water aerobics. This will be low-impact on your joints. During the fall months, you should be looking for a heated pool, so you don't need to worry about the colder weather. These types of activities will help you improve your balance and boost your strength.
One of the reasons why you might want a group class, as opposed to an individual session, is that a group environment will allow you to connect with other people and form strong friendships. You will be able to encourage each other during the session. Most importantly, though, it can help to have someone to laugh with.
Kayaking
Early fall can be a good time to head out onto the water. Kayaking is a relaxing, low-impact fitness activity for seniors. Most kayaks will be fairly stable, so you don't have to worry about falling out. To further lower the risk, you can head at a quieter time of day, so you don't have to worry about the wake from boats.
Go For a Bike Ride
It's also popular to go for a bike ride during the fall months. The scenery can be spectacular, as the leaves start to turn and fall from the trees. Plus, thanks to the temperate weather, you don't have to worry about overheating.
Riding a bike will require you to have a strong sense of balance. However, if you are struggling with this aspect, there are a few other things you can try. You might want to get a tricycle. Thanks to its three-wheel design, it will be more stable. Alternatively, you can ride indoors on a stationary bike. If you want, you can use an app to replicate a real-world route. This article has some tips on how seniors can cycle safely.
Gardening
With the colder weather moving in, you might need to become more active in your garden. There are activities that you might need to do to prep for the cooler months ahead. For example, you might have to sweep up leaves from the trees. Sometimes, you will need to spread mulch over young trees, to insulate them from the winter chill.
This is a great way to get exercise. For example, raking up leaves will soon have you working up a sweat. For some people, gardening can be a little difficult, particularly if you have to kneel to tend to your plants. The good news is that there are some ways to overcome this problem. For example, you might want to use a raised garden bed, so you don't have to bend. This article has some more tips to use to make gardening accessible for older people.
Explore A Corn Maze
There are a few seasonal activities that are traditionally associated with fall. One of the most fun is a corn maze. This is the ideal activity for those who have grandchildren. This will provide a physical challenge, as you need to walk your way through the maze. It can also provide some mental stimulation, as you need to solve a complex puzzle.
Walking
Walking is a great activity throughout the year. But it's even better during the fall, as you will be able to enjoy the stunning orange leaves in the trees. If you want, you can turn this into a social activity. Meet up with other seniors in the area to establish a walking group. You can even plan day trips to explore interesting towns in your local area.
The only downside to walking in the fall is the colder weather. At the start of the fall, you might be able to deal with this by wearing warmer clothes. However, as the mercury continues to drop, going outside can become a problem.
But this doesn't mean that you have to give up on your exercise program. You can just take your walks inside, by using a treadmill. It's best to choose something that has multiple speeds, so you can choose something that lets you go at a pace that is comfortable for you. The good news is that you don't need to spend a lot of money to get a quality machine, as this guide to top-rated treadmills under $1000 proves.
Hiking
If you want a more adventurous activity, you might want to go hiking. There will likely be a lot of suitable trails to explore in your local area. If you are a little unsteady on your feet, you might want to use walking sticks to help you keep your balance. Most hiking trails will have maps telling you about any steep sections or challenging areas.
Along the way, you'll be able to see some beautiful views. If you need a break, you can stop and take pictures. Don't forget to take a water bottle, so you don't become dehydrated.
Communities Provide Amenities That Encourage an Active Lifestyle
Autumn is the ideal time for seniors to get out and do some outdoor activities before the temperatures get too low. From walking and gardening to hikes, kayaking, and corn mazes, there are many ways seniors can stay fit and have fun in the fall.
Best of all, there are many active adult 55+ communities throughout the country that have amenities tailor-made for fall fitness activities. Get your search started by exploring communities based on your desired amenities like swimming, fitness centers, community gardens, walking/biking trails, and more.