5 Reasons to Retire in South Carolina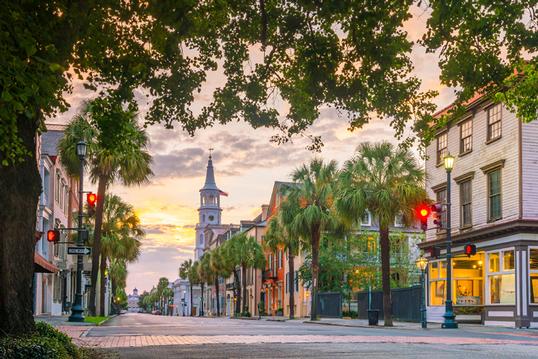 What is it like to retire in Palmetto State? Picture a gorgeous, diverse terrain ranging from idyllic coastal towns to sun-kissed islands to the rugged beauty of the Upcountry. Couple that with friendly folks and one of the nation's most historically significant states, and you've got a lot of options for South Carolina retirement communities that appeal to every lifestyle.
Retirement living in South Carolina can be rewarding on many levels, so let's take a look at the top five benefits of retiring in South Carolina.
1. Tax-Friendly Retirement. South Carolina retirement taxes are great for seniors. Social Security isn't taxable, and you can also get deductions for other retirement income—$3,000 and $15,000 if you're under/over 65, respectively. South Carolina property taxes are also among the lowest in the nation, and some seniors pay even less by qualifying for the homestead exemption.
2. Low Cost of Living. From a pure cost standpoint, it can be relatively inexpensive to enjoy South Carolina retirement. South Carolina has a cost of living 7% lower than the national average. Paying less on food, housing, utilities, and transportation makes enjoying the state's many benefits and activities that much more affordable.
3. Vacation Living. The abundance of natural beauty is often the first thing that comes to mind when thinking about the benefits of retiring in South Carolina. With extremely mild winters, it's like a vacation 24/7/365. Hilton Head Island alone is enough to send ocean and golf lovers into an all-out frenzy. And that's just the beginning of the diverse landscape that takes you from beaches to coastal plains to Upcountry mountains.
4. Good Ol' Southern Charm. Let's face it, the older we get, the less tolerant we become. So it just makes sense to retire in a place where we have better odds of being surrounded by kind people. Well, southern hospitality is the real deal, and it's out in full force within retirement communities in South Carolina. In fact, both Greenville and Columbia made The Traveler's list of Friendliest Cities in the U.S.
5. The Rest is History. If you're a history buff, you're going to love retiring in South Carolina. Kings Mountain National Military Park chronicles the Upcountry role in the Revolutionary War, Charleston is one of the nation's oldest cities (founded in 1670), and there's no other place in the country where you can see and learn more about the Civil War.
Ready to retire in South Carolina? With a spotlight on nearly 50 popular active adult communities throughout the state, let PCR be your guide!