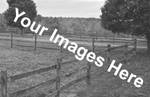 Waynesville, North Carolina
This gated mountain community is an outdoor recreation paradise conveniently located 10 minutes from Waynesville and 25 minutes from Asheville, NC. The six-acre community park offers hiking trails, a trout-stocked fishing pond, waterfalls, wildlife viewing, and fire pits. A mountain boardwalk overlooking Crabtree Valley is planned. Fly fishing, white water rapids, and hiking trails in the Blue Ridge Mountains and Great Smoky Mountains are just outside the gates. Lots priced from the $90,000s to the $300,000s; Homes from the $500,000s to $1.5 million. Read More...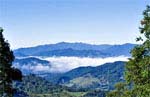 Waynesville, North Carolina
This low-density mountain community is located 20 minutes from Waynesville and 35 minutes from Asheville—an area home to 16 mountain peaks exceeding 6,000 feet in elevation. Residents enjoy dramatic long-range mountain views, streams, creeks, and wooded hiking trails. Lots ranging from 1.5 to 8 acres are priced from $69,900 to $219,900. Read More...