PrivateCommunities.com located 3 Properties that match your search
Return to The Cliffs - Lake Region in Six Mile, South Carolina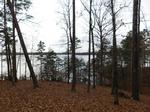 Six Mile, South Carolina
$995,000

Salem, South Carolina
6,599 sq ft
4 Bedrooms
4 Full Baths
2 Half Baths
PCR# 17344
WOW, The amazing and captivating views of the Blue Ridge Mountains, pristine Lake Keowee and a waterfront lot with dock in place, YES, this home has it all. The home has experienced numerous updates: fully remodeled kitchen, new granite counter tops, new island, cedars post, corbel, additional...
Read more about this Six Mile, South Carolina Real Estate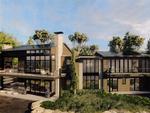 Six Mile, South Carolina
5 Bedrooms
5 Full Baths
2 Half Baths
PCR# 17349
This beautiful waterfront lot is located on the main channel with mountain and sunset views. Home is currently under construction with an estimated completion date for late summer 2021. This home is a contemporary design with two levels that opens up into indoor/outdoor, full retractable doors on...
Read more about this Six Mile, South Carolina Real Estate