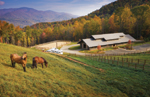 Sylva, North Carolina
This low-density club community in the mountains of western North Carolina has fewer than 400 homes and nearly 3,500 of its 4,400 acres permanently protected from development by conservation easements. Amenities include an Arnold Palmer Signature golf course, The Ruby Valley Fitness & Wellness Center for classes, training and massage therapy, an Equestrian Center, The Boarding House Lodge and Restaurant, a Nature Center with onsite naturalists, horseback riding, 38 miles of fishing streams, and over 42 miles of private hiking trails. Lots are priced from $95,000 to $429,000; Homes from $659,000 to $3.2 million. Read More...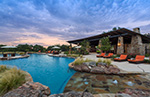 Fredericksburg, Texas
This Texas Hill Country community is situated among rolling hills and vineyards, five miles from the historic town of Fredericksburg, Texas. With an emphasis on a family-centered lifestyle, amenities include a Hal Sutton-designed 18-hole golf course, clubhouse village complex, 4.5-acre pool and sports campus, and all-season outdoor recreation. Lots priced from $250,000 to $2.5 million; Homes from $1.5 million; Shared ownership Sunday Houses from $325,000. Read More...