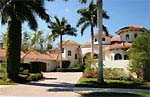 Palm Beach Gardens, Florida
Buyers at this established Palm Beach County country club community gain exclusive access to three historic golf courses originally developed as the home of the PGA, plus a 22-court tennis center and a sports complex. Single-family homes, Condos and Villas priced from $250,000 to over $3 million. Read More...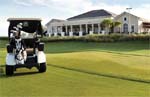 Viera, Florida
This prominent Brevard County master-planned community encompasses a broad range of housing options and recreational amenities, as well as businesses and health care providers in the Space Coast region of east-central Florida. Homesites from $50,000 to $3 million+; Condos and Townhomes from $100,000 to $300,000; Single-Family Homes from $100,000 to $3 million+. Read More...