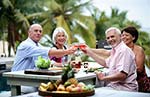 DeLand, Florida
This gated 55+ retirement community is part of Victoria Park, a master-planned community and commercial development with an acclaimed golf course located about midway between Orlando and the Atlantic Coast. Customizable two- and three-bedroom single-level homes are priced from the $200,000s to the $500,000s. Read More...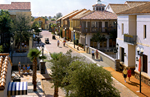 Kissimmee, Florida
This Central Florida 55+ active adult community currently encompasses 12 neighborhoods with Tuscan-style detached and attached single-family homes. Amenities include two 18-hole championship golf courses, spa & fitness center, ballroom, 18 lighted tennis and pickleball courts and two restaurants. The community's Waterfront Galleries include a computer lab, billiards parlor, library, and art studios. Homes priced from the $160,000s to the $450,000s. Read More...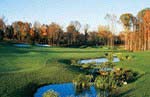 Nice Town, Florida
This is a brief description about your community. It includes your amenities, types of properties you have available in your community, and price ranges for those properties. This brief description shows up here, on Consumer Resources, and in other areas of the PrivateCommunities.com site where communities are grouped by common attributes such as - amenities, lifestyle or geographic location. The brief description is typically between 60 to 125 words (this description is 93 words) and is written for you by PrivateCommunities.com writers who are, additionally, trained in writing for the search engines. Read More...