PrivateCommunities.com located 3 Properties that match your search
Return to Hot Springs Village in Hot Springs Village, Arkansas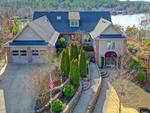 Hot Springs Village, Arkansas
$795,500
3,927 sq ft
4 Bedrooms
3 Full Baths
PCR# 15499
Architecturally Stunning; Technologically Savvy; a space as sun-lit & fluid as the exquisite ever-changing lake views it embraces: This 3/4 bed, 3 &4 half baths, 5 car garage,3927sq.ft. Lake Balboa beauty is custom built for relaxing & entertaining. Empowered by a geothermal heating & Cooling,...
Read more about this Hot Springs Village, Arkansas Real Estate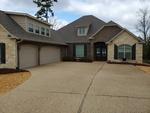 Hot Springs Village, Arkansas
$515,000
3,690 sq ft
3 Bedrooms
3 Full Baths
1 Half Bath
PCR# 15508
You will find this beauty nestled in the largest gated community in America called "Hot Springs Village". With 9 amazing golf courses and 11 Lakes, no matter what you like to do, golfing, fishing, pickelball, tennis, walking the trails or participating in some of the over 200 clubs in the Village...
Read more about this Hot Springs Village, Arkansas Real Estate
Hot Springs Village, Arkansas
$30,000